I'm back from vacation and did what any gardener does the minute the engine stops, rushed out to check the plants. Before even the children were out of the car, the tent stowed, or mail checked, I needed to see if there were any ripe tomatoes.
Yes, there were, with many more to come. I would have taken a picture but today my kids went foraging and came back with red seedy goodness dripping down their chins so I'll have to wait a little while before portraiting those iconic backyard garden goodies.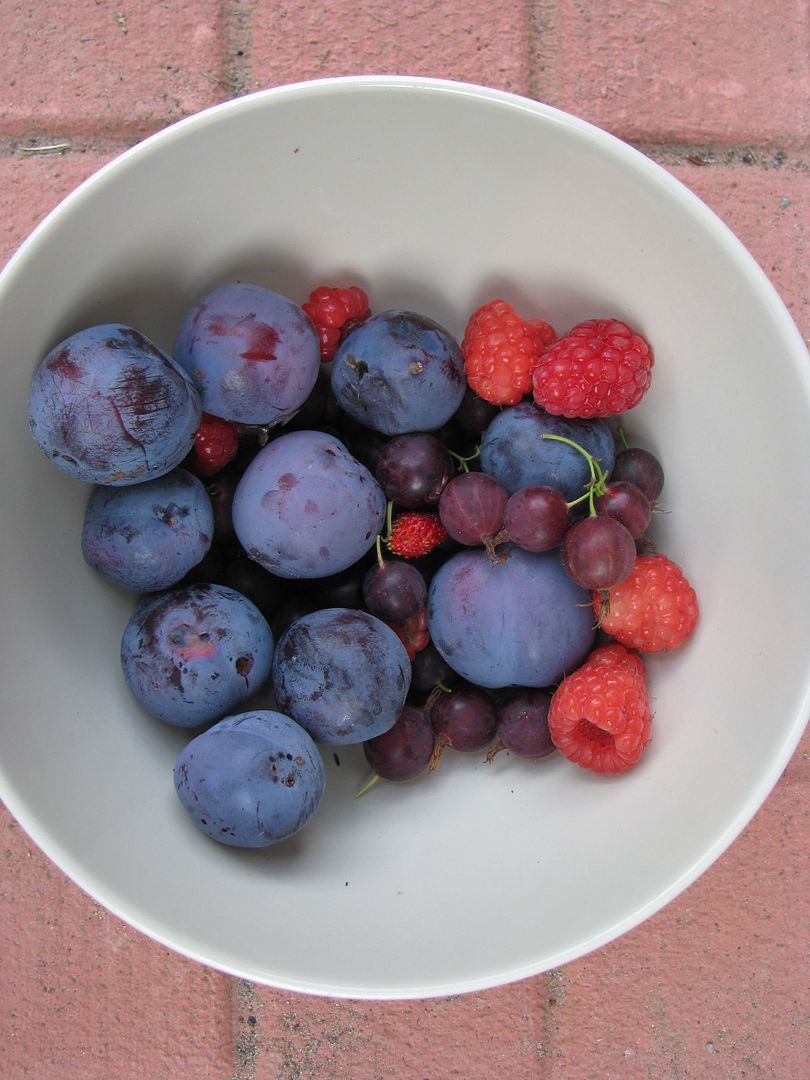 Montreal plums, raspberries, pixwell gooseberry - not bad despite its reputation for being average in taste, and some alpine strawberrires which are gearing up for round two of fruit making.

In the meantime, plums are starting to ripen, gooseberries are positively dripping from the bushes, and each ripe raspberry is a drop of magic making up for their slow start. In the wings, my grape vine has gone from only being good for leaves to setting what seems to be a million fruit this year, the apples are wormy but sizing up, and the perennial ground cherry and volunteer sunberry are promising late season treats.
Pixwell Gooseberry so named because it is partially thornless. It is not known as the best tasting variety but I find it quite good raw. Not complex maybe but more than merely edible.
Summer is good.