Now that a 50ft tower graces the back of our rural abode, we have internet. So I can bring you harvests. The garden(s) are mostly still about input what with all the bed shaping and seeding for next year's splendor but I have had some outputs.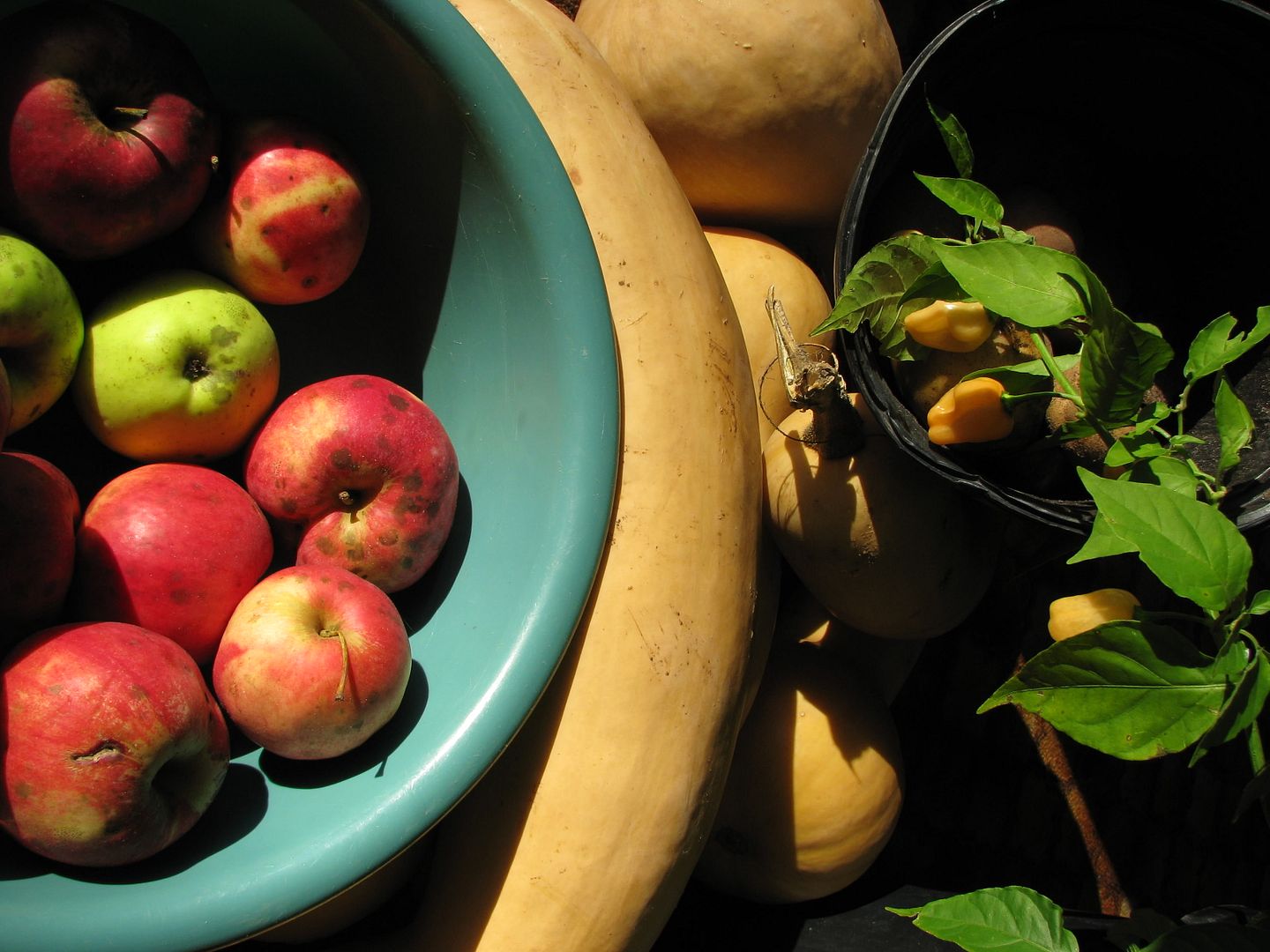 Massive 3 pie butternuts, organic (spotty) apples, potatoes and a few of the many, many Fatali that the two year old plant produced.
Digging in the old vegetable garden unearthed a good helping of potatoes. And the owners were kind to leave us with a surplus of apples and giant winter squash. I'll cook some of these apples up with Fatali habanero that are finally ripe - not your kid's apple sauce.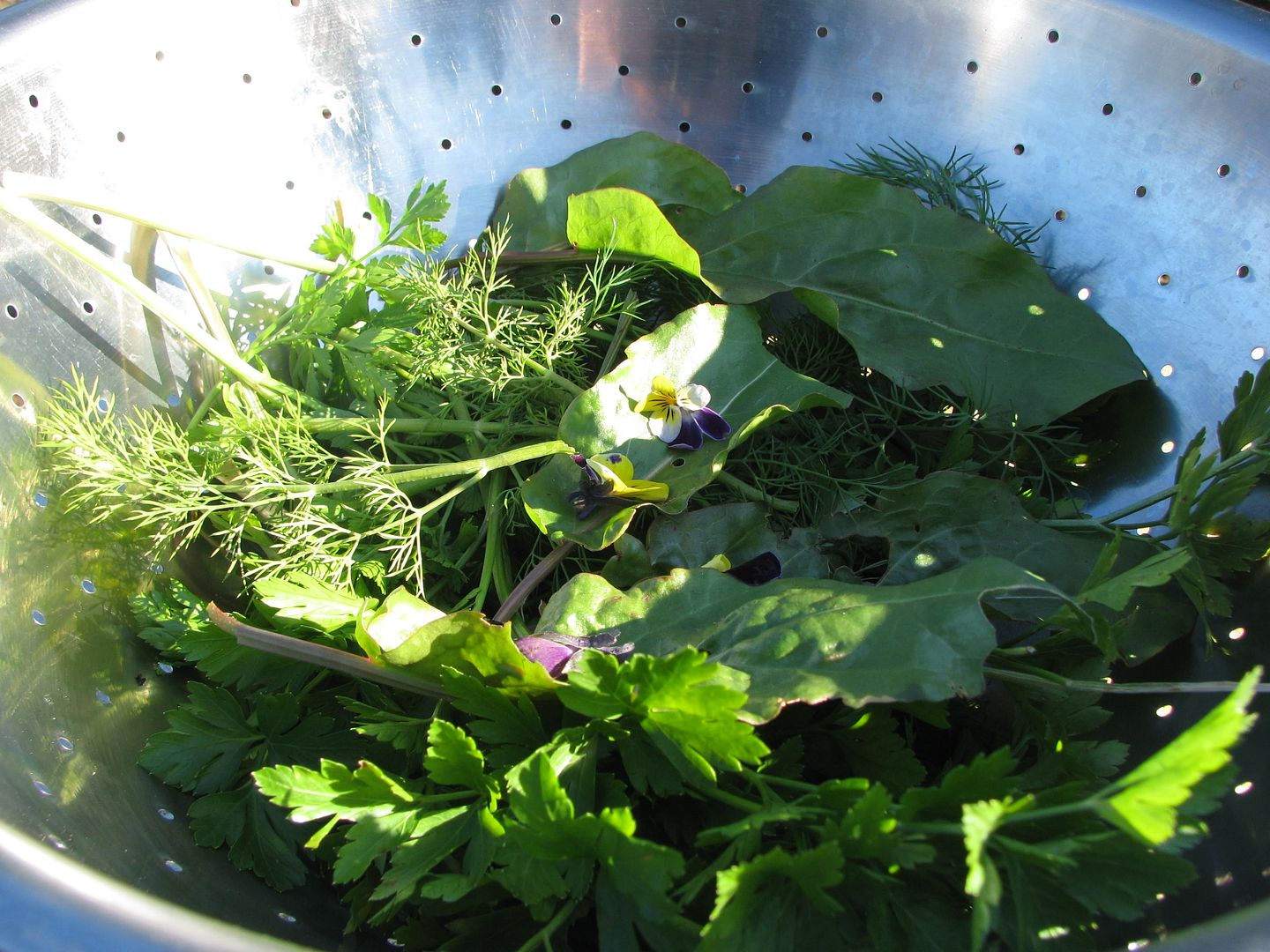 Greens in the low, winter sunlight.

Not too much still growing in the garden (we'll change that for next year) but I did harvest some parsley, sorrel, dill and violets for a green sauce.
Okay, break's over, back to work.