I have written a tonne on
overwintering peppers
, so I won't bore you with a recap but here is the latest on my current hot pepper darling.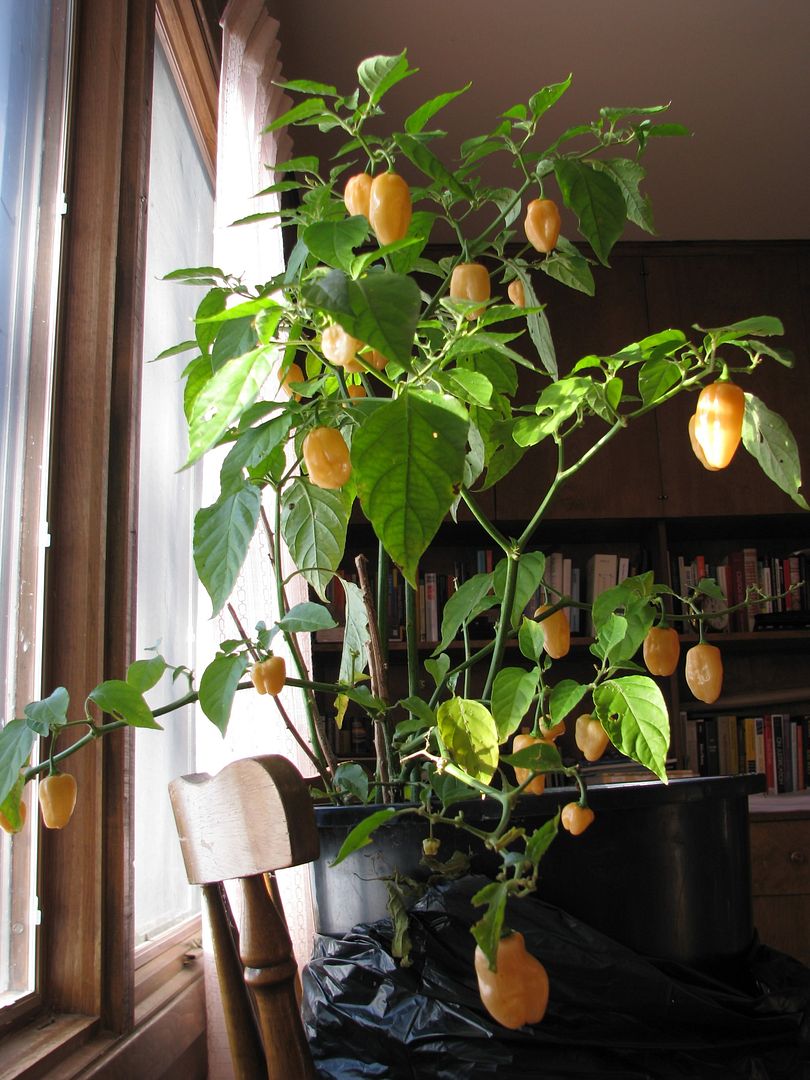 Scotch bonnet saved from grocery store seed. This is its second winter in the house.
You can see the last year's large, lush leaves are drooping and will probably drop though I am getting a new crop of leaves budding. I harvested most of the rest of the peppers today to pickle and dry.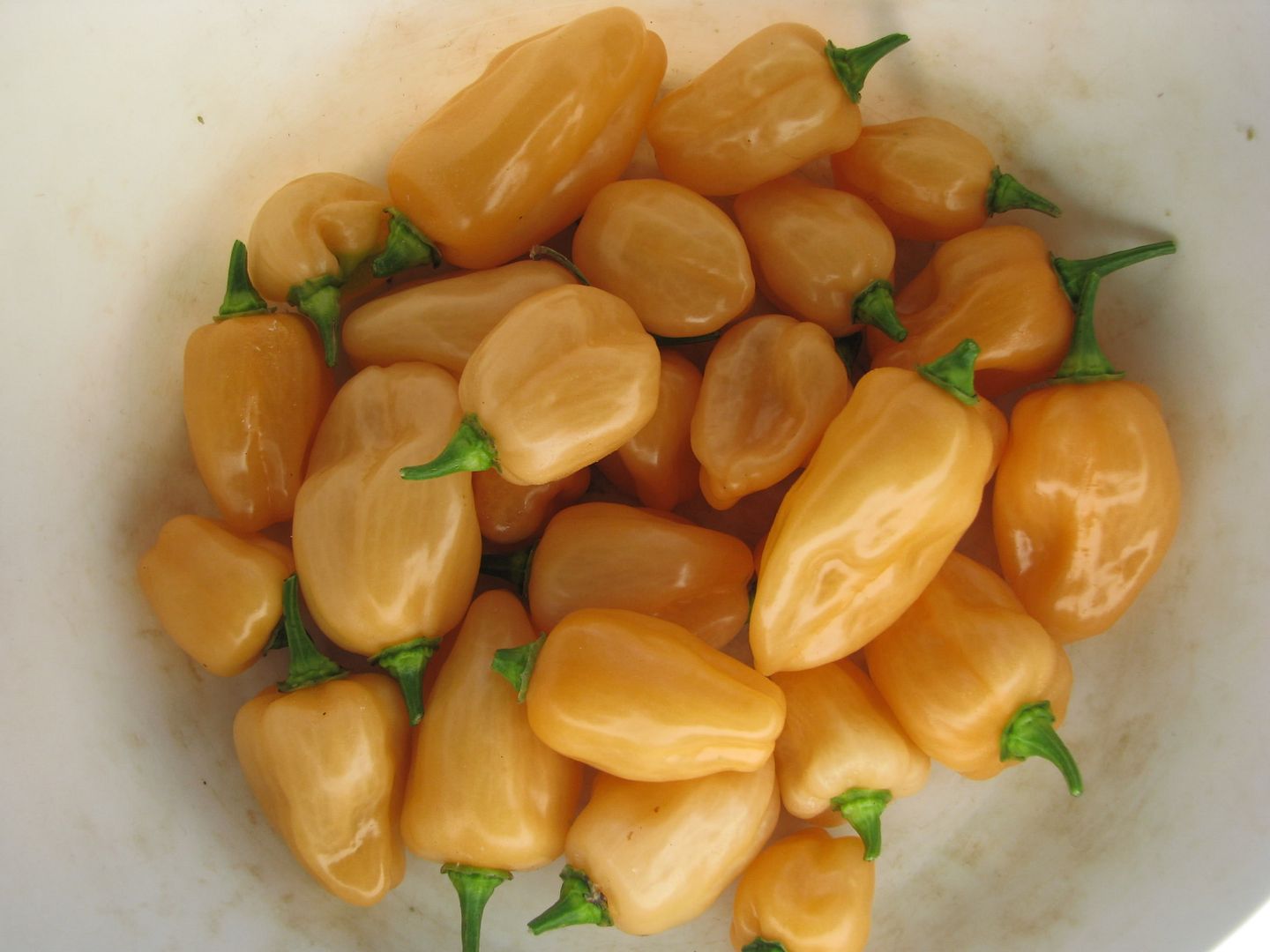 Yummy but a bit much for one meal - this calls for preserving measures.
Aphids are plaguing this plant as they did last year but this year, I have some volunteers keeping their population down.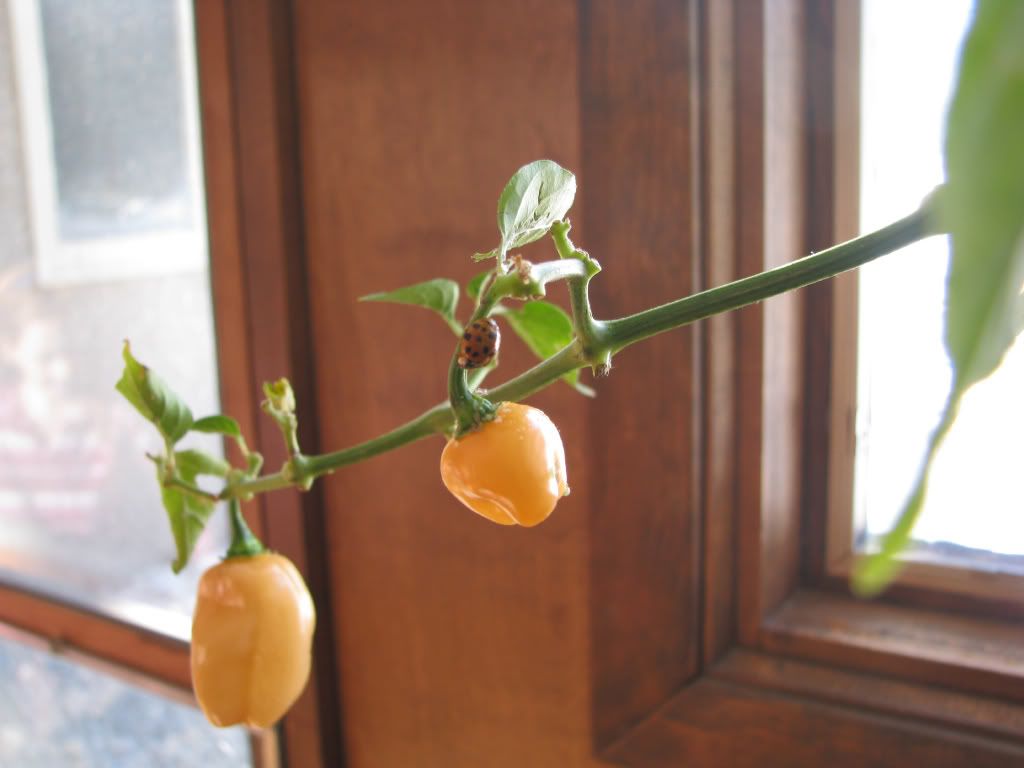 Rural properties have a lot of (lady)bugs apparently. Not that I'm complaining.