I know you enjoy my foraging in the forest or amoung the weeds, but I'm happy to announce that today two well known veggies are ready for harvest: Asparagus and Rhubarb.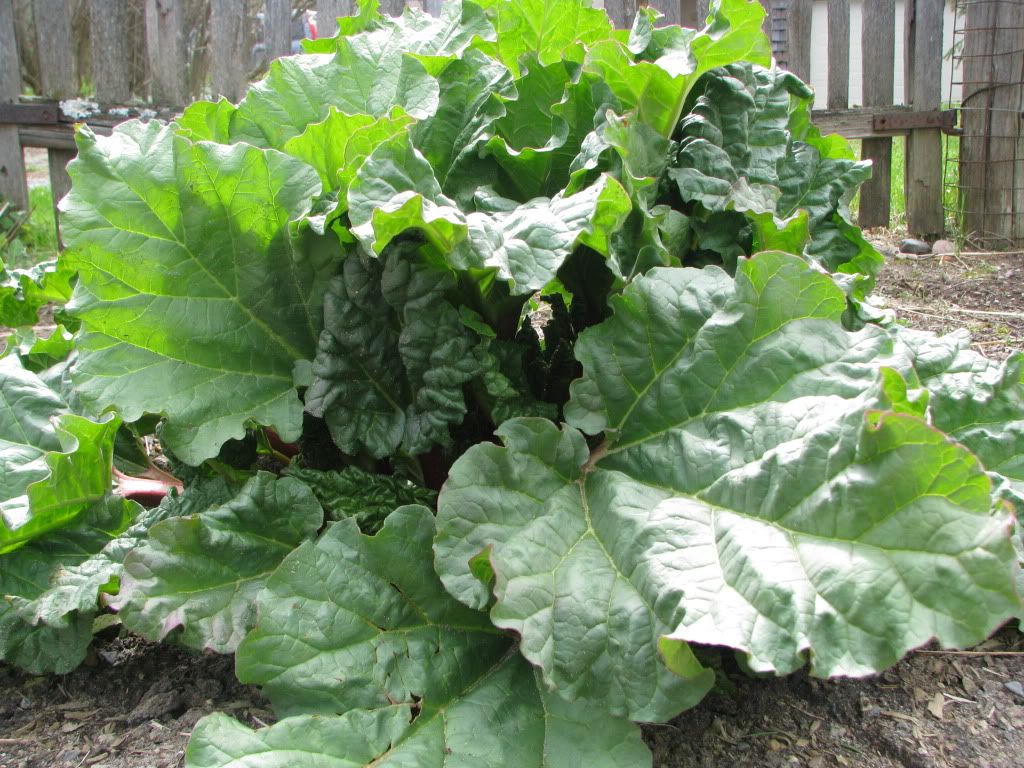 Don't even have time to add a post-harvest picture. I have a circular bed with a diametre of 100feet to finish before the long weekend.
I'd write more about perennial vegetables of which there are thankfully many but I have to garden. For the interested, try:
Plants for a Future
- great website, but I double check their zones (always good to triple check)
Perennial Vegetables
- book, available at the Ottawa library and website with some useful info.
The New Food Garden by Frank Tozer
- a fantastic author that I HIGHLY recommend. This is a book combining small lot farming, permaculture and the pleasure of growing. Filled with information. I quickly tried to find a good, independent review but didn't come up with any in the five seconds that I have so please suggest a link or I'll try to write one soon.
P.S. If I haven't mentioned it recently, Harvest Monday is hosted by Daphne's Dandelions. Head on over to check out some more harvests.