That's right, No Snow Day approaches, revealing the sights of evergreen and brown leaves, the sounds of birds returned, the feel of soft mud under foot and the smells... well the smells of all that stuff and more thawing.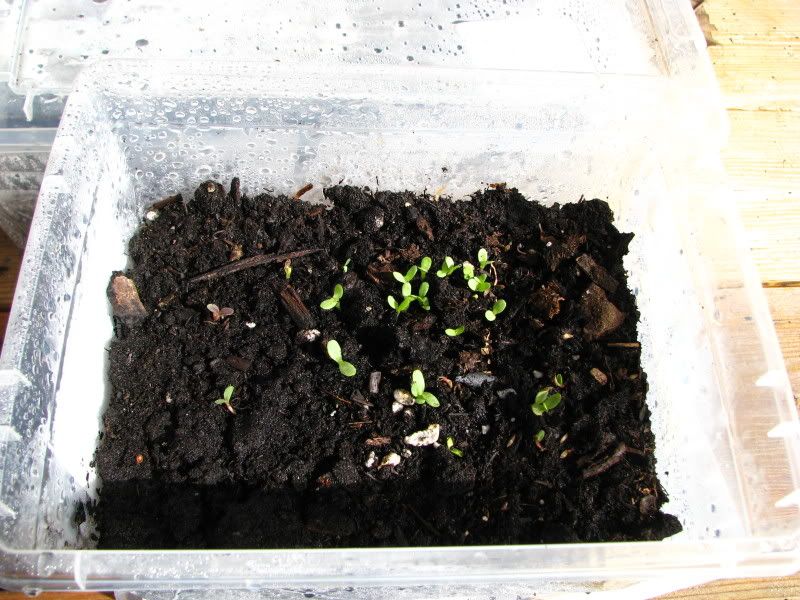 Winter sown lettuce seeds -
Red Iceberg Lettuce
(not pink, I stand corrected if not correctly) growing stronger.
Shoots are shooting and bulbs are blooming though today's rain prevented me from snapping an open crocus, here's a closed one.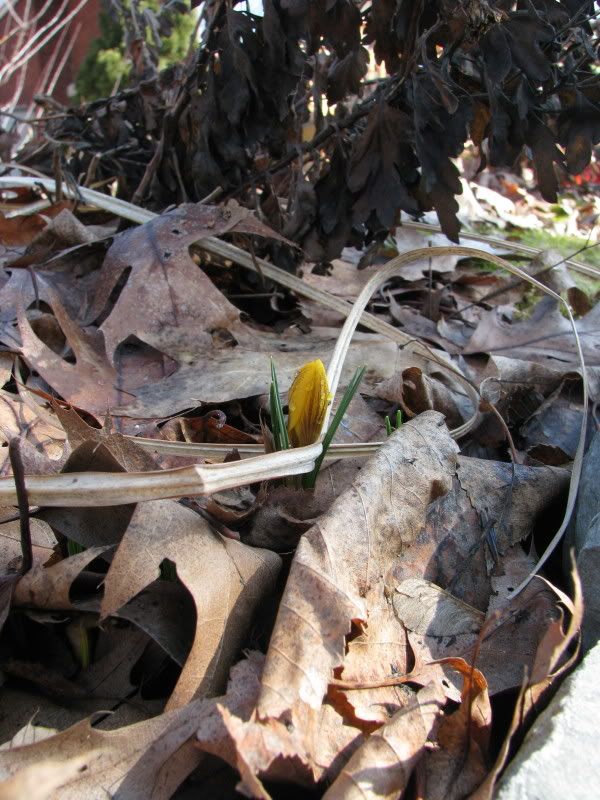 Snow drops, snow crocus, anything with snow in the title is a welcome sight after the long Ottawa winter. Anything except just snow.
It's time to assess what survived in the now open coldframes and that includes bietina (thin stemmed swiss chard also known as perpetual beet), earth chestnut, sperling top bunching onion, varigated chicory (don't remember the variety right now, sorry folks), scorzonera, parsley and corn salad.
Salad medley in the coldframe by their fallen brethen. It was a hard winter for the under glass class.
In the garden proper, the overwintered edibles like top setting onion (also known walking / egyptian onion), rhubarb and garlic are early entries in greening up.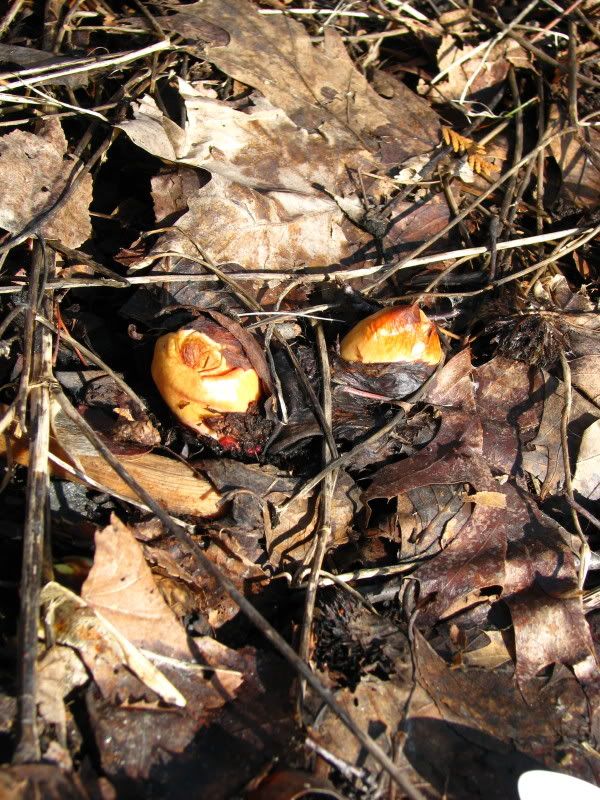 I like these strange yellow red eggs that will be delicious rhubarb desserts in a couple months.
I think I might go back to that coldframe and make me a salad. Ah spring.