The snow is slowly melting revealing plants beneath.
Dianthus - Great groundcover, even my sweet williams were evergreen under the white stuff.
This variety of dianthus not only had pretty, edible pink flowers but also has a lovely vanilla scent when in bloom.
Dirty snowpiles releasing a bright red blueberry bush twig: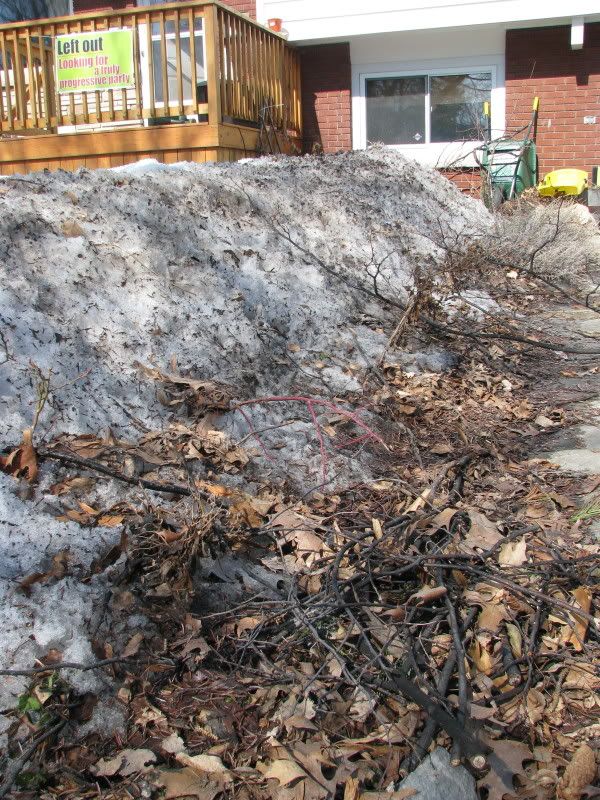 Poor things, hope they didn't get too crushed.
Sage peeps out of the snow cliff along our front walk: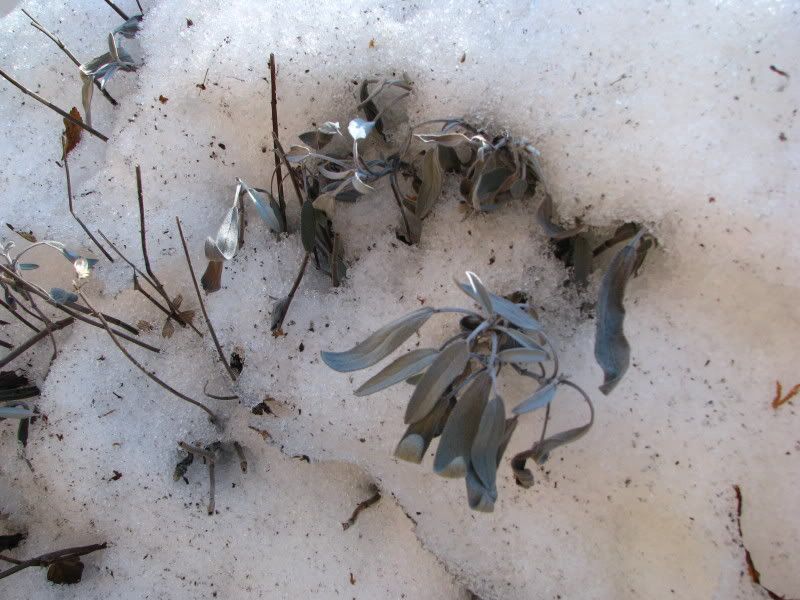 This is one of my favourite ornamental edibles.
Now that the snow is receding, I can get to my fruit trees and do a little pruning. The back plum tree has a branch with a bit of black knot. Inconviniently, this is a branch that I was using as scaffolding and the black knot was very low down!
The city is taking its cue to prune too:
Attacking the Linden in front of our house.
It is most definitely thinnned now.