The snow has melted which is not really a great thing for the veggies hugging the ground for warmth but it does mean that I can see them. So I gathered a few to bring in for supper.
Icy cabbage, huddling close to the land cress, can't-kill-me dandelion, shivering green onions, fainting Johnny jump up flowers, long suffering bietina, chicory-cicles, spiffy spinach, winter lettuce, still perky purple peacock flowerbuds, can-take-any-weather kale, and sturdy sage.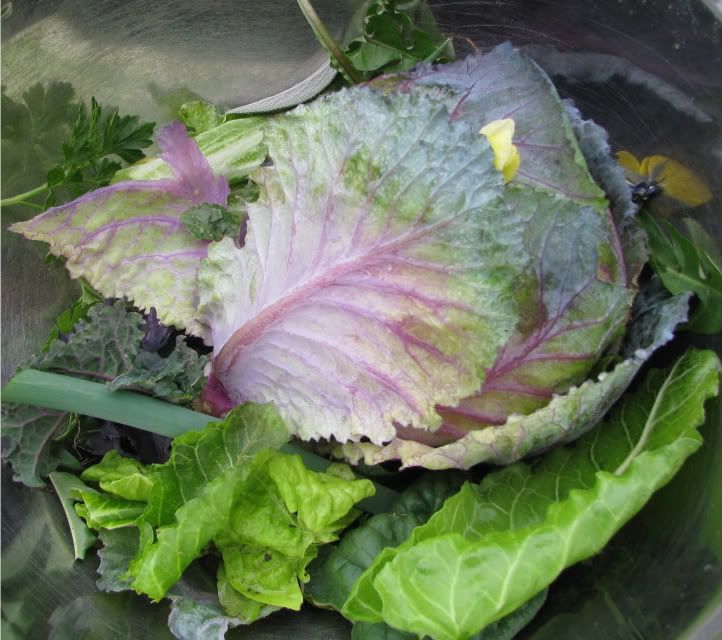 Otherwise known as RRMxSM F1 cabbage, belle isle upland cress, common dandelion, can't remember which one green onion, Viola tricolor mix flowers, bietina chard, sugarloaf chicory, rumpled leaf spinach, winter lettuce, purple peacock kale-broccoli, rainbow lacinato kale and red ursa kale, and common culinary sage.
These were combined with some apples mellowing in storage from the fall harvest.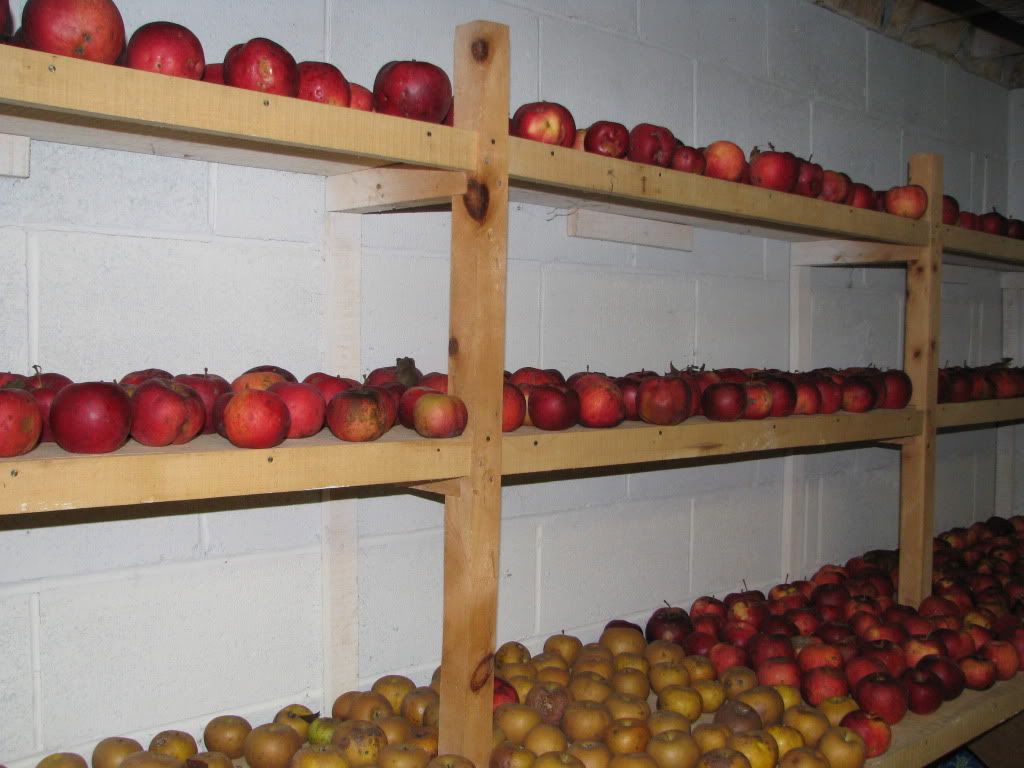 Lots 'o apples take over a room.
To make a lovely coleslaw.
***
I haven't mentioned it in awhile but Harvest Monday is hosted by
Daphne's Dandelions
. It's a place to share your harvest whether it be a few precious peas grown in a pot to quarter acre of corn.
In other news, I have enough tomato requests to send out the first batch of seeds. They might take a bit longer than normal what with the holiday rush. There are more if anyone else wants to give a tomato (or eight) a home. Don't forget to look on the right hand side bar for my regular trade/give away list as well.