The most exciting thing about Seedy Saturday was not...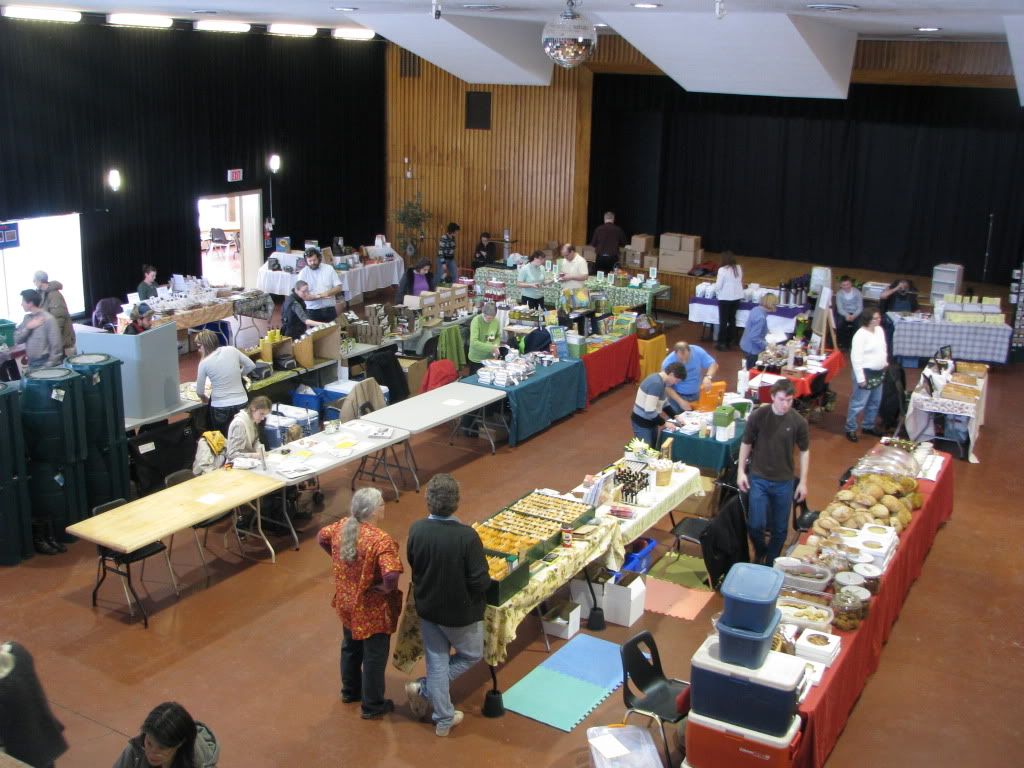 Before Picture: This is what setup looks like. Scroll down to end if you want to see the After Picture. Notice Greta (organizer in the orange shirt) of Greta's Organic Garden tirelessly working. She's been the coordinator for this Seeds of Diversity event for many years.
The trade table was hopping and bopping with lots of donations from regular folk and seed vendors (Nice to see you here Mountain Grove Seeds), but was it my imagination or were there less seed vendors and more sundries this year?
Overall, the sketchy weather seemed to keep the hordes at bay so there was breathing room to manoeuvre between booths. I have to assume you all have enough seeds from last year. Now that was a crowd!
***
P.S. I'm still on the lookout for something substantial on: