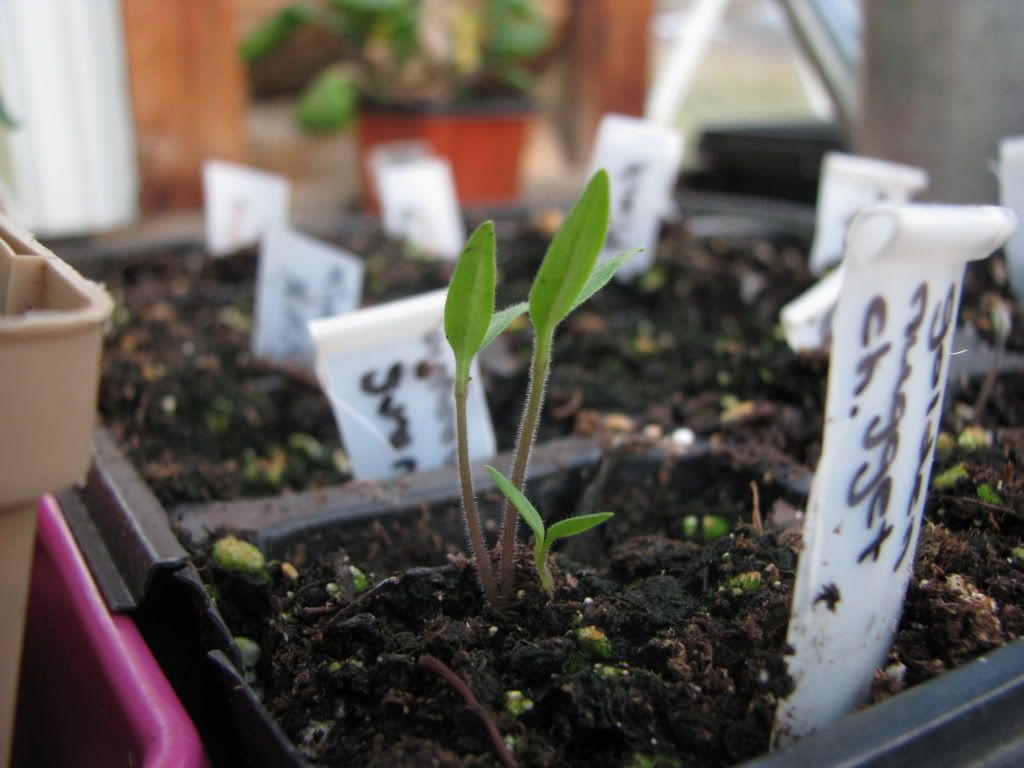 I'm sure I spaced these seeds better...
It's the time of year to start your tomato seeds and other tomato-y fruits too. I have a whole flat of ground cherries, litchi tomatoes and a new one called golden berry (I'll report back) seeded, watered and waiting. I've already started my eggplants and peppers but that's another story.
They're sitting in my sweltering greenhouse at the moment germinating one by one. I feel like a kid finding easter eggs each time I spot a new sprout. They'll be spending cold nights and days inside of course but that's not necessary during this misplaced summer we're having this week. I take them in whenever the weather is predicted to be too close to 4C and leave them out as long as it's not frosty - in a greenhouse of course. I used to put them in a plastic tub and prop the lid open when it got too warm. It will warm up, even getting way too hot, in surprisingly cool temperatures with the lid securely fastened so err on the side of caution if you use this trick. Closer to planting date, they'll be moved outside to face their new friend - wind - in full force.
Someone asked on a forum if anyone used cold treatment for their tomato seedlings. According to
this explanation
, it helps them to flower earlier. Because I tend to leave my plants out during passable weather - not hail, gale or frost - from the beginning, I guess I do. Can't say as I notice super early flowering plants or at least flowering time seems to be quite variable. I'd love to hear other people's experiences.