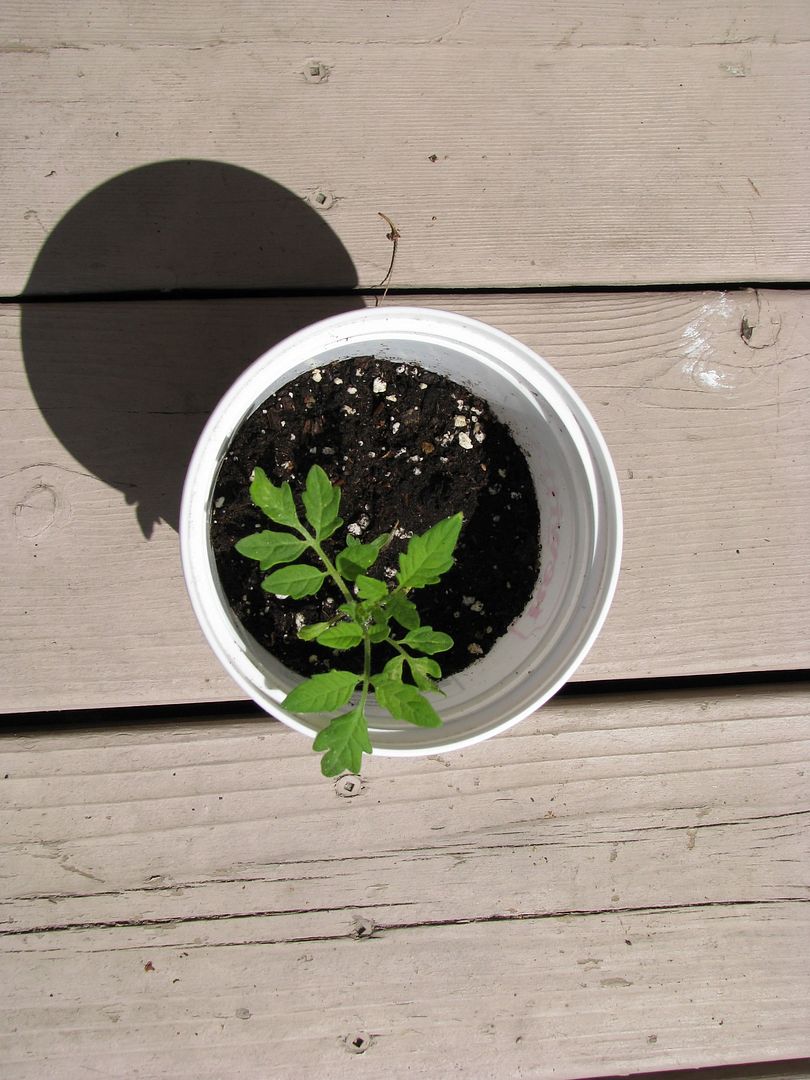 These tomatoes were
indoor / outdoor sown
and are now sizing up so have been transplanted into recycled yoghurt pots.
Speaking of Tomato plants, if you ahven't started any than
Yuko's Open Pollinated Seed
is having her annual Heirloom Tomato & Perennial Plant Sale on the weekends of May 15 & 16 and May 22 & 23.
* A good alliteration has surely been used before and this is no exception. I also plan on adopting TT days to document the countdown to fresh tomatoes, and beyond!