Happy Labour Day Everyone! In what I have to assume is deference to the snow that will be arriving in a few short months, we are no longer allowed to wear white after today.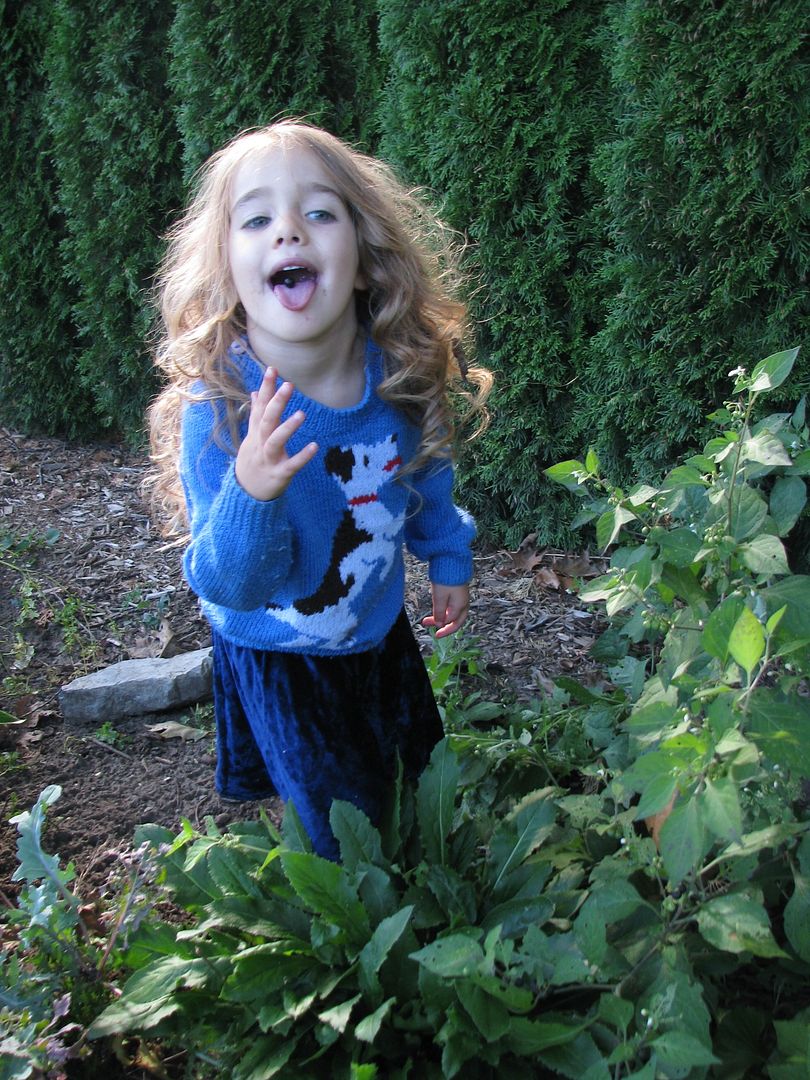 My youngest was outside playing wild animal and picking sunberry, a small solanum berry that tastes somewhat like you would expect a blue coloured berry to taste like with a twist of tomato. It can be eaten raw but is supposed to be even better cooked. This was her idea of the perfect 'pose.' The sunberry is to the right of the picture. The plant in front is dame's rocket.
Before, I run off to the celebrations, here's what I'm harvesting. Solanum fruits are still coming in strong such as tomato, perennial ground cherry and self seeded sunberry.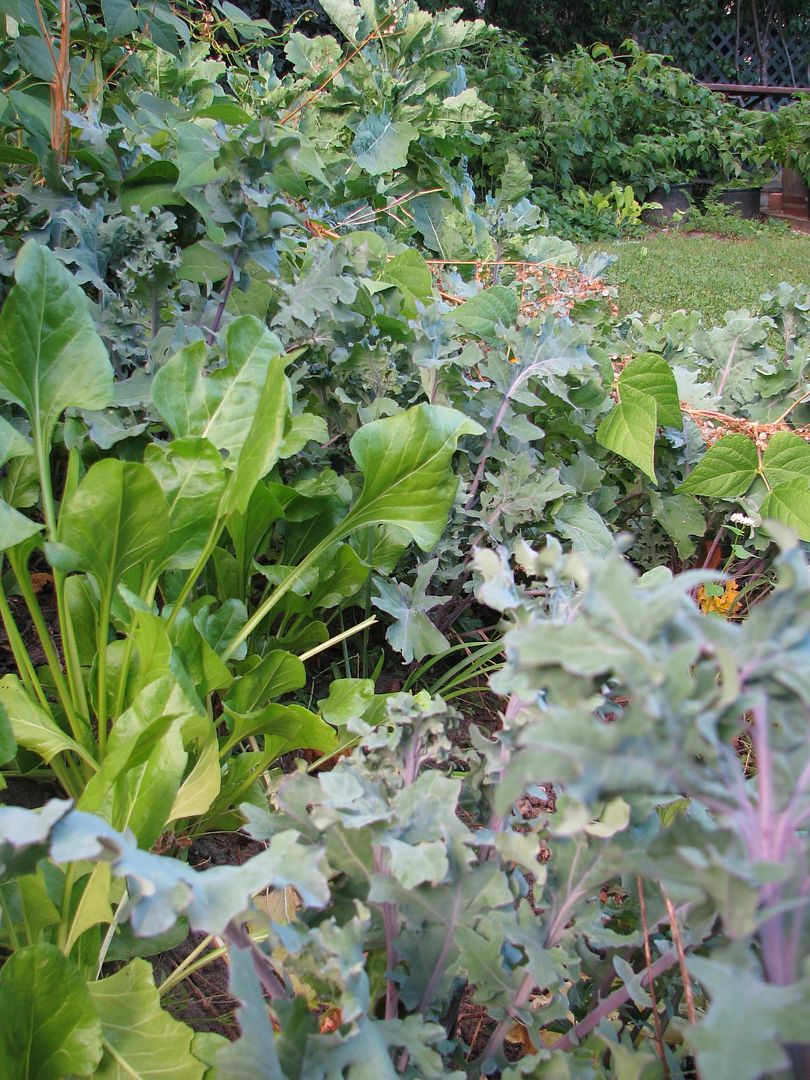 Self seeded Red Ursa kale and Bietina chard.
The greens haven't stopped and those biennials that were self seeded babies in the spring are really coming into their own now such as kale and chard. The annuals like magenta spreen and orach have spectacularly bolted to towers up to 8 feet tall.
Many seeds, including edibles which brings me to my latest riff - seed saving tips, and the
seed bouquet contest
.