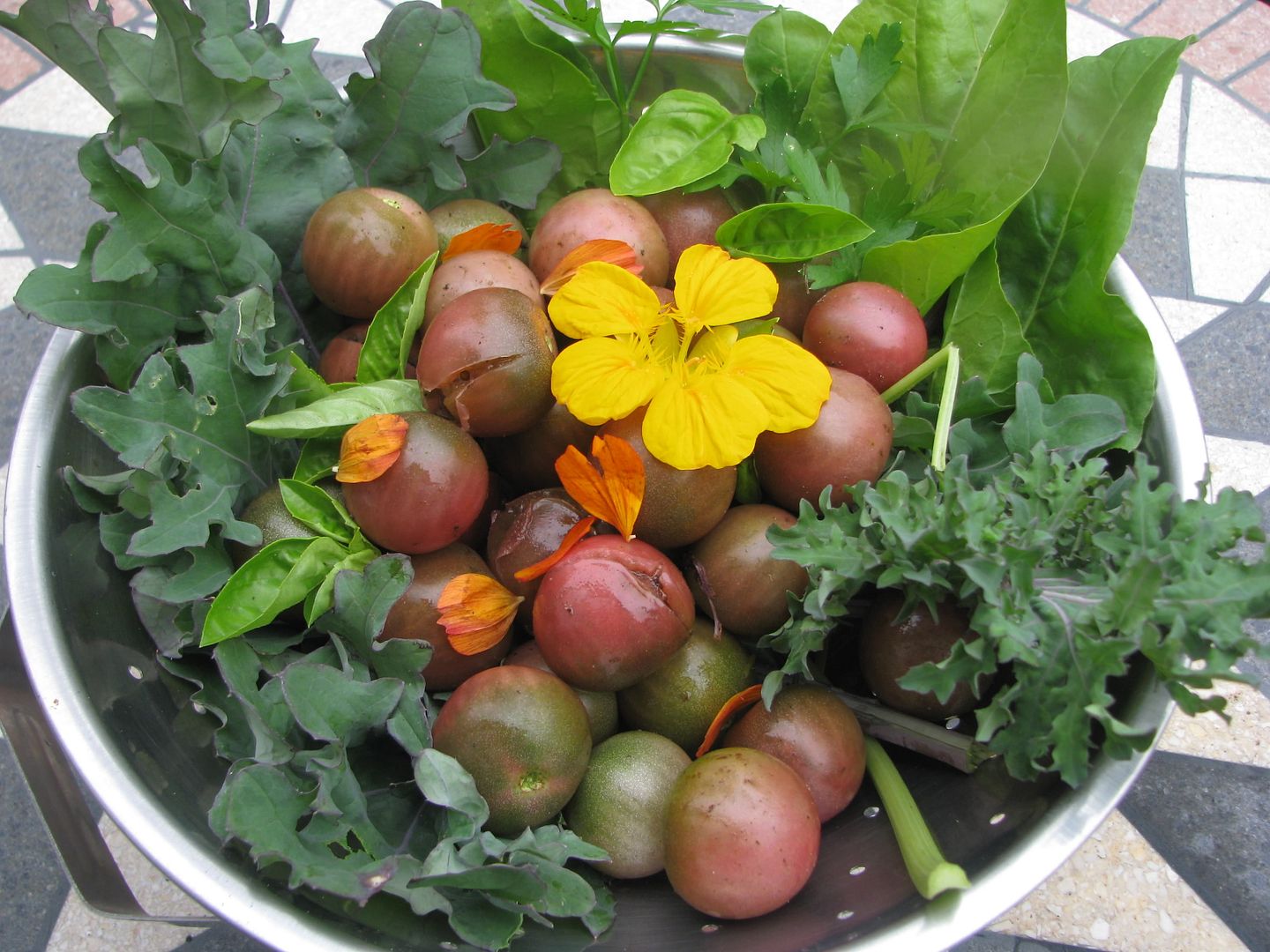 The cross over harvest of both warm and cool crops.
Some of my tomatoes have burst in the irregular fall rains but the plants are still pumping out fruit. I have only now started to see signs of
tomato chickenpox
though I am not which spotty disease they have.
First Frost Watch 2010
Cloudy skies and wet weather has kept the white death off the tender plants. So far the longterm forecast is calling for more of the same, but any day now, the skies could open and the cold could settle. Some factiods follow:
Average First Frost for Ottawa - often quoted - October 5th
Farmzone
- Weather Network - claims that the records for today were -2C and 28C. Last year, we had a frost skimming minimum of 4C
Predictions are for a
La Nina
winter and to quote wiki "In Canada, La Niña will generally cause a
cooler, snowier winter
, such as the near record-breaking amounts of snow recorded in the La Niña winter of
2007/2008 in Eastern Canada
" According to
NAOO
, it is not clear how strong it will be. Oh goody.