We started late, only put in ten taps and had variable weather. The buds on a silver maple broke the day after we finished with temperatures on the rise. Still we collected a fair amount of sap.Friday was a beautiful day to start the fire in the sugar shack.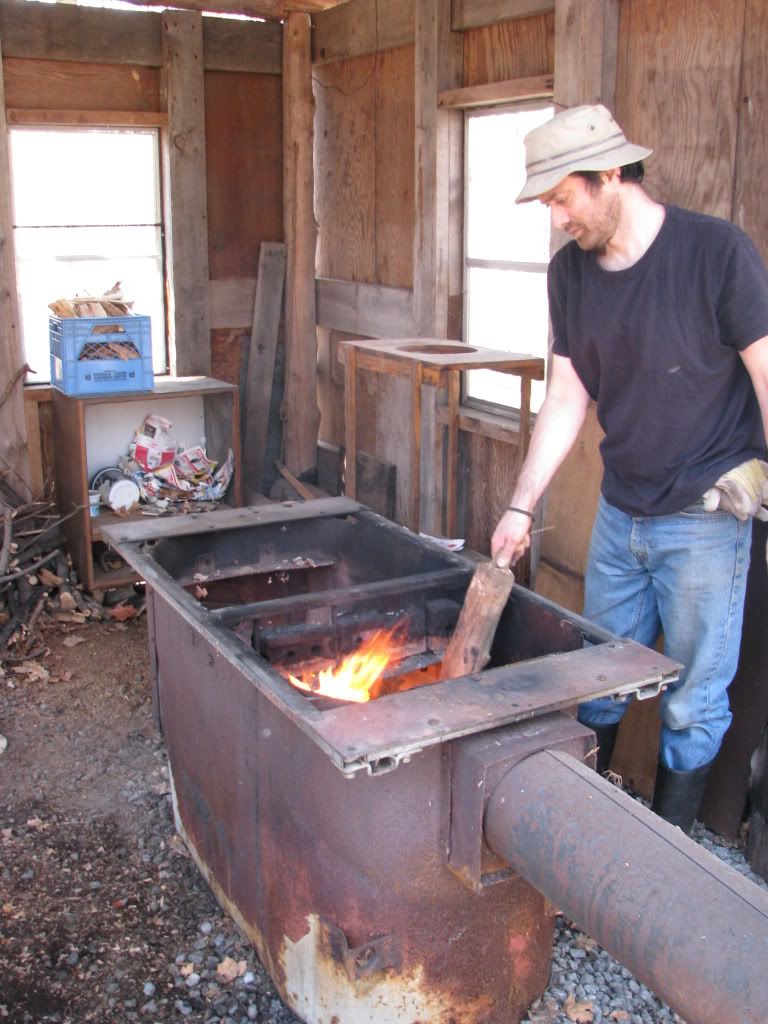 Getting the fire going.


We inherited a sugar shack with evaporator pans and the whole bit but I have friends who boil theirs outside in a big pot on what is essentially a camp fire, and others who collect small quantities from their urban tree to boil up on the stove top. This does create a lot of sticky steam so not recommended for large amounts. I wonder if anyone has done this on their BBQ/outside cooking station?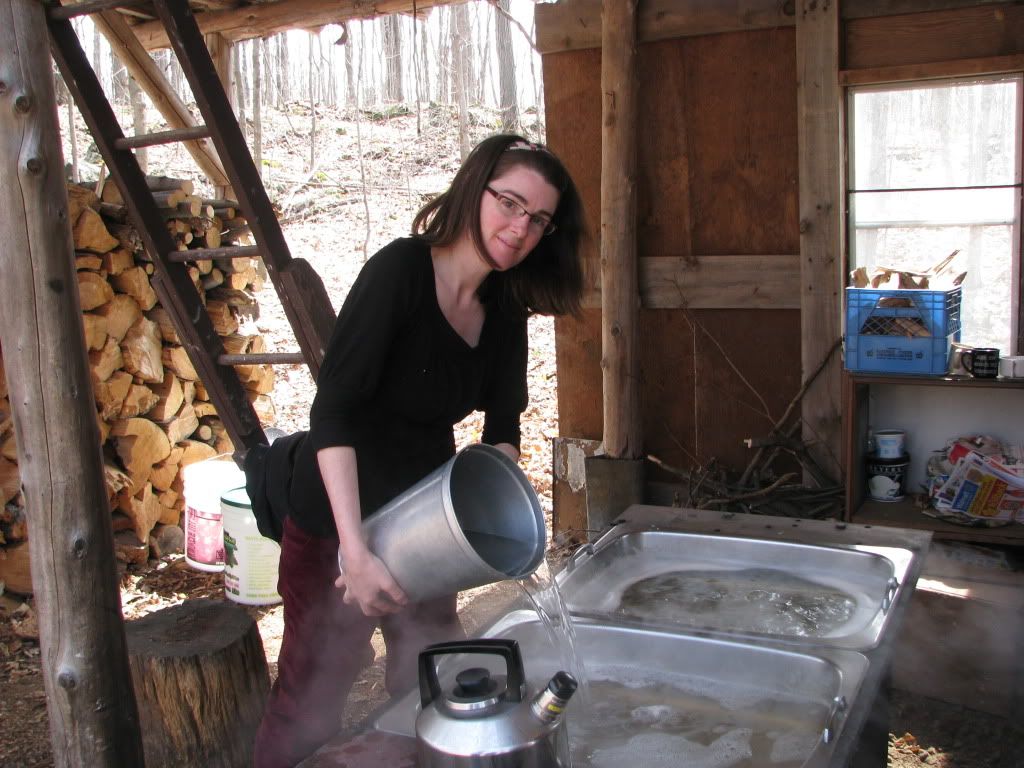 Me adding some fresh sap from that day.


I'm no expert. This was my first time but the trick seems to be that you want to boil and boil and boil and boil. Then boil some more until it takes on the quality of hot syrup. If left to cool a bit, it will be thickened and ultra sweet like maple syrup of course. Oh and skim off the scum as you go.

Getting closer. It was this beautiful amber colour forever before it thickened into a deep caramel. We finished boiling inside.


Our haul produced a little more than three litres of syrup which was more than we were expecting. Not that I'm complaining. The syrup was left to cool then strained to remove the sugar sand* that accumulates during the boiling process. Then they were bottled for storage in the fridge. You can also can syrup which is what we would do if we had a larger quantity. Once again: the finished product.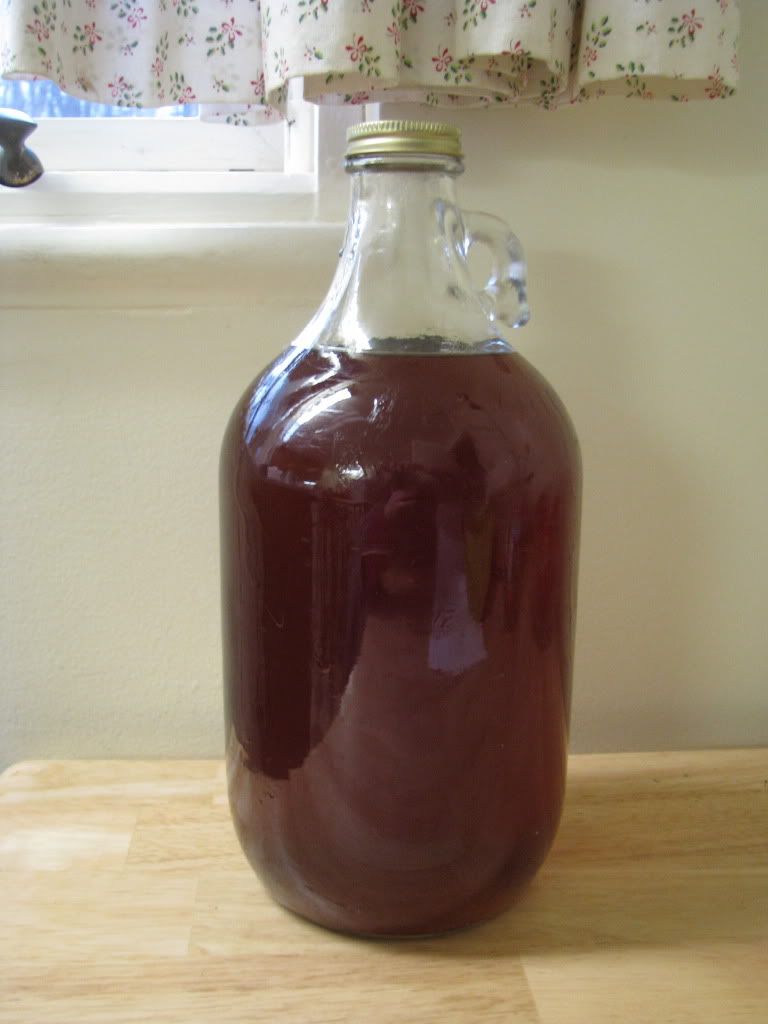 Two litres of the good stuff.


* Apparently these are 'minerals and nutrients' which are filtered out to prevent the syrup from looking cloudy and because they taste like sand. According to one source, this is mostly calcium which seems like something you might want to keep but according to another, sugar sand can concentrate lead so you would want to get rid of this. I would like to look into this further but I have far too much bed digging and planting to do today. Woohoo!