Speckled buttercrunch lettuce.
It's salad time! We've been filling up on lettuce, peas, green onions, arugula, rattail radish pods, garlic scapes, wild greens, orach, magenta spreen, mustards, kale, haskap / honeyberries, even a few ground cherries! Tonnes of herbs too like dill, parsley, lovage, sweet cicely, thyme, sage, oregano, anise hyssop, tarragon and I'm sure I'm forgetting loads.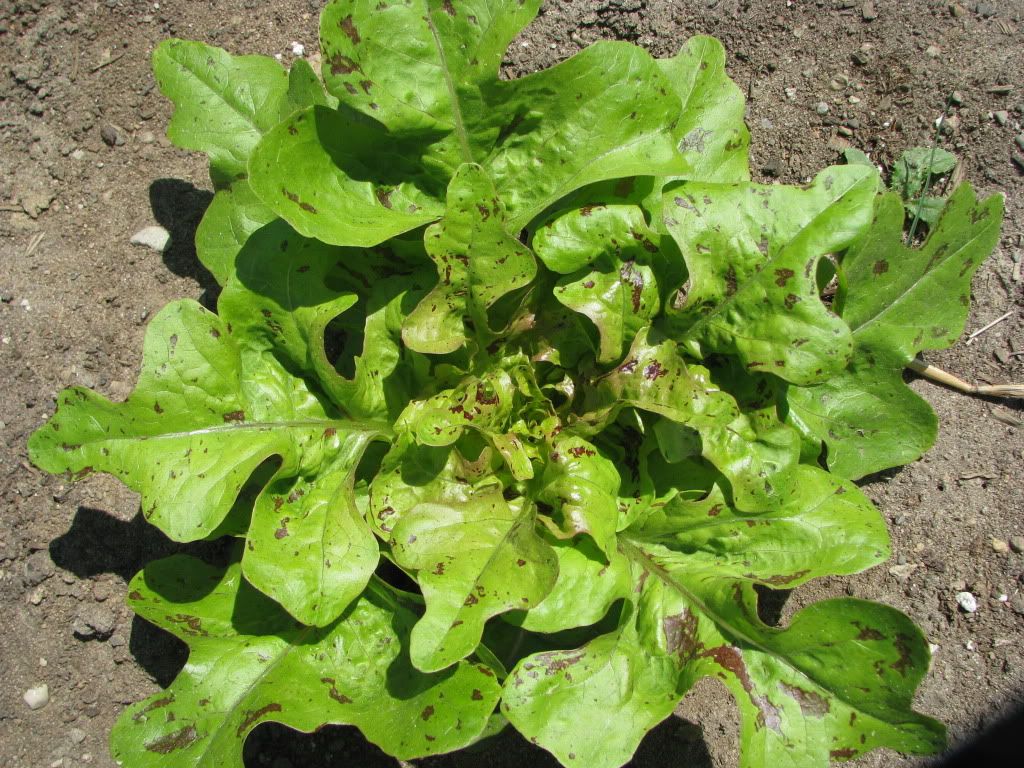 A nice specimen about a few days before I cut off the centre, leaving the outer leaves.
My favourite early summer salad is to mix lots of bulky mild greens like the goosefoots (magenta spreen, orach, spinach, strawberry spinach, chard, beet greens, regular spinach, lamb's quarters, amaranth), lettuce, or mild tasting brassicas (some mustards, chinese heading cabbages, young kale), or corn salad and mix that with lots of herbs. Delicious.
It regrew a mini head of crisp leaves.
For a spicy, sweet salad with crunch, I also like masses of chopped up edible podded peas mixed with a smaller amount of rattail radish pods. What's your favourite spring salad mix?