Landrace shelling peas from Joseph
It's pea time in the garden right now and the vines are full of flowers and pods.
Tendrils in a triangle on golden podded pea.
I have never succeeded in planting enough peas.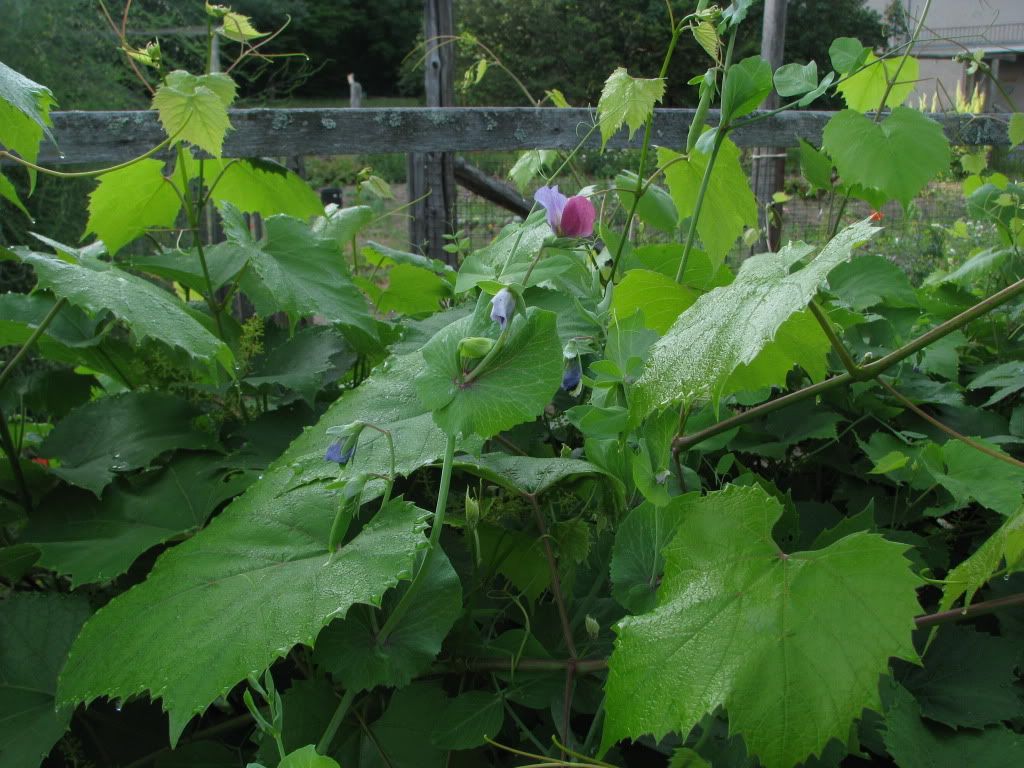 Spring Blush pea mingling with a grape vine
Shelling peas are my favourite garden snack...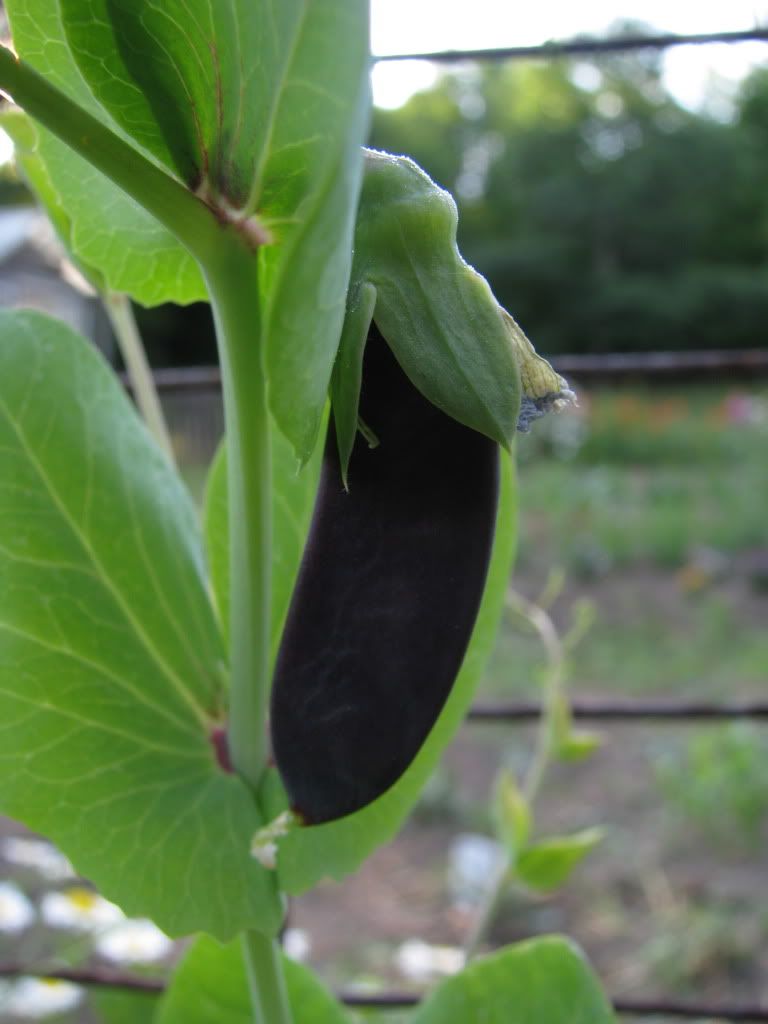 Purple podded pea Joseph's landrace shellers.
... but I don't turn down edible podded peas for their sweet crunch in salads and stirfries...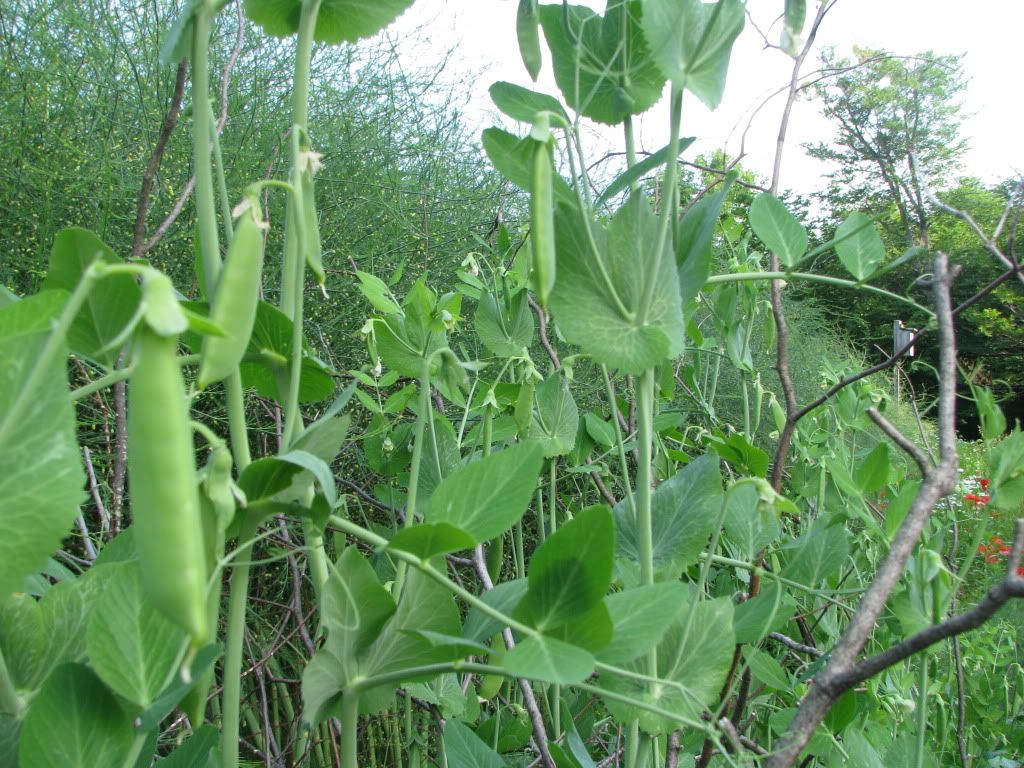 Snow Peas have been a major feature in our salads this last week.
...or dry peas made into a hearty soup in cool weather.
The golden pod for contrast.
My variegated pea plants are growing well. These are second generation plants. The mother was a chimera from a group of Lincoln(?) shelling peas that I grew the winter before last for pea sprouts.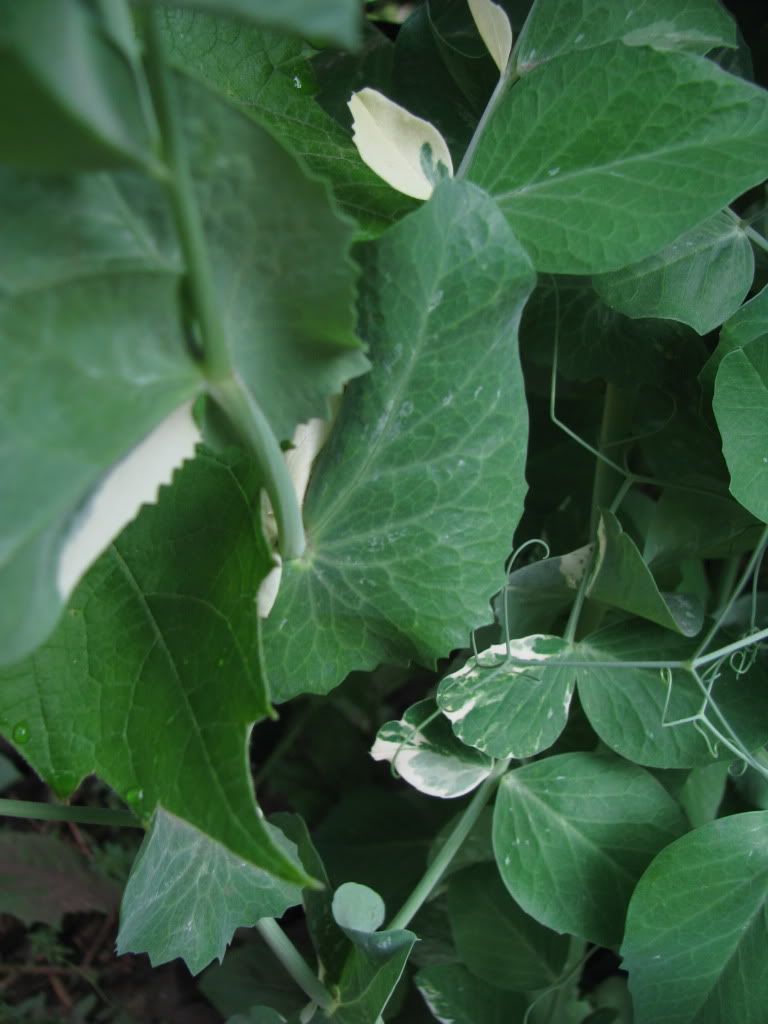 Pea plant chimera.
I saved the seeds last year and this year several seedlings are showing variegation.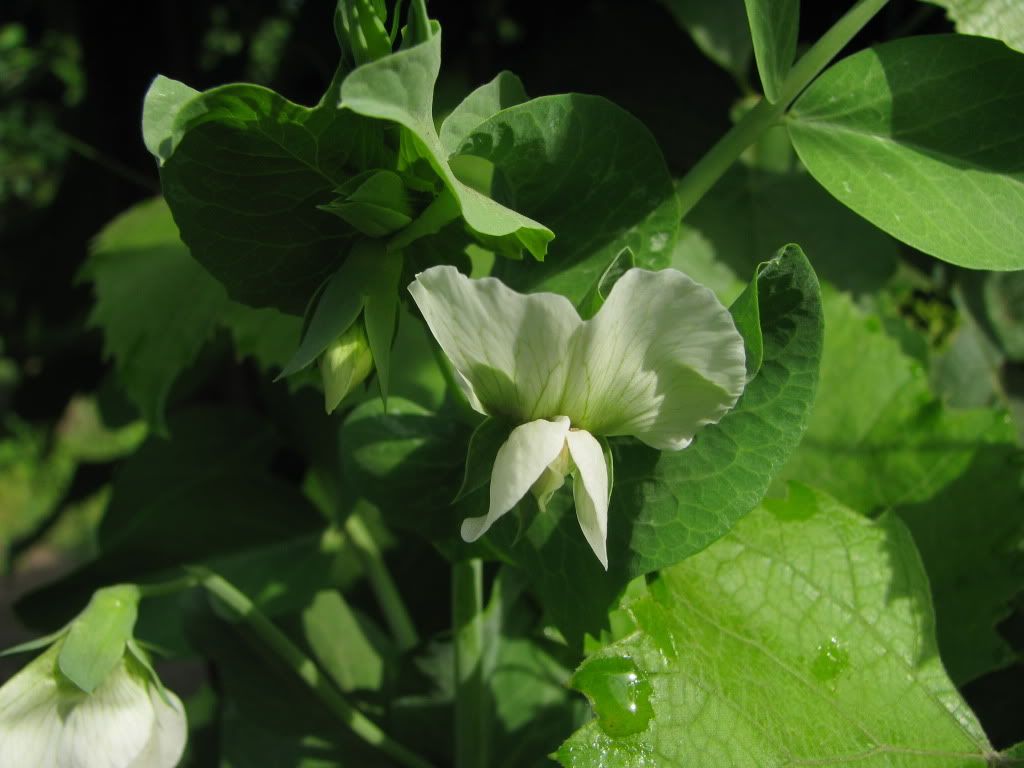 Flowers of variegated pea are a complimentary white.
Speaking of peas, my chickpeas and peanuts are flowering too, mauve and yellow respectively.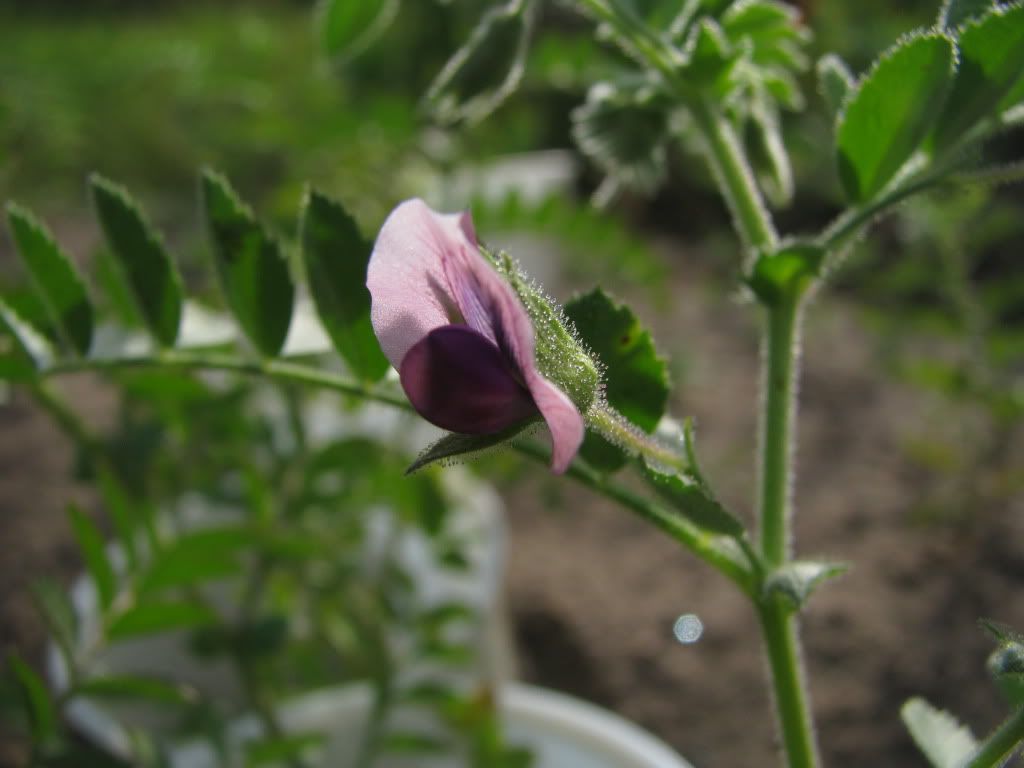 Chickpea starting to bloom.