Here is the second picking of apples from one of my six (I think?) apple trees. These seem to be early, thin skinnned, juicy and large apples. They come from an old tree that would be quite large if it hadn't been topped some time back. The apples would be wonderful to eat out of hand if it wasn't for the birds pecking at them and the odd bug damage. As it is, they look fantastic. And these, my friends, are ORGANIC apples. Not a spray has touched their gentle faces or shielding leaves. I have done nothing to this tree so we can thank the previous owners for their fine care, and this tree for its fine apples.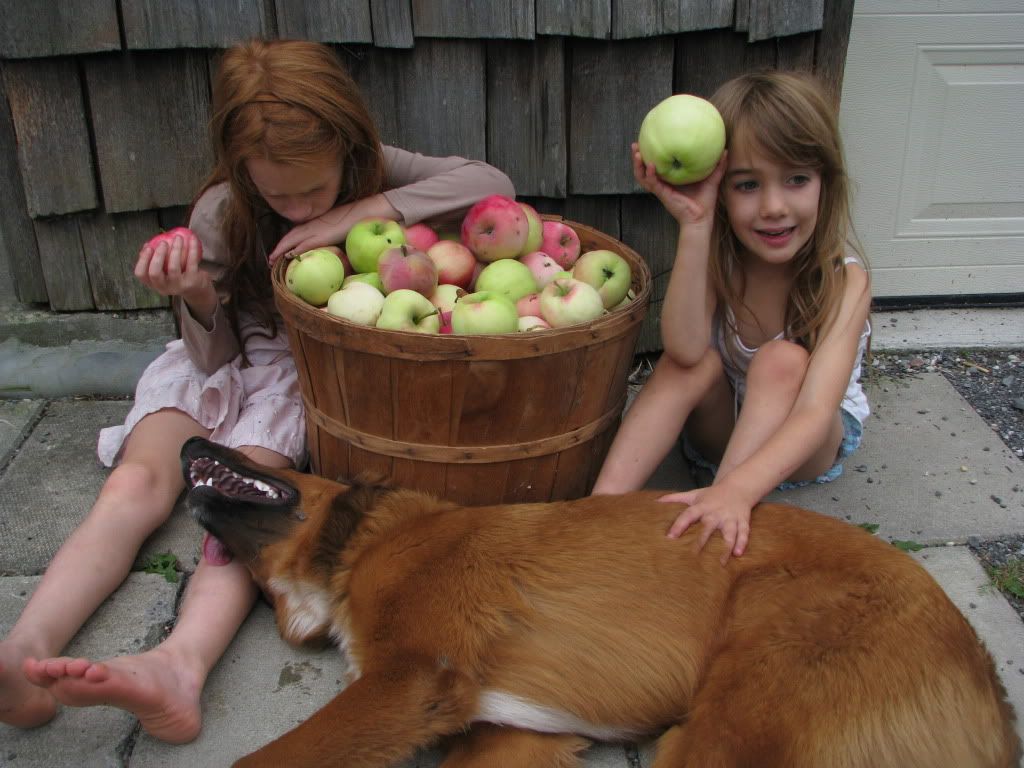 Not sure what is going on in this shot: one kid didn't want to look up because of the glaringly diffuse light of a cloudy sky, the dog was chillin' and the other kid was distracted by something 'over there.' But did you see the apples?
My problem is what to do with them all. They aren't storage apples so please post your favourite freezing/canning recipes. I like baking so go wild.