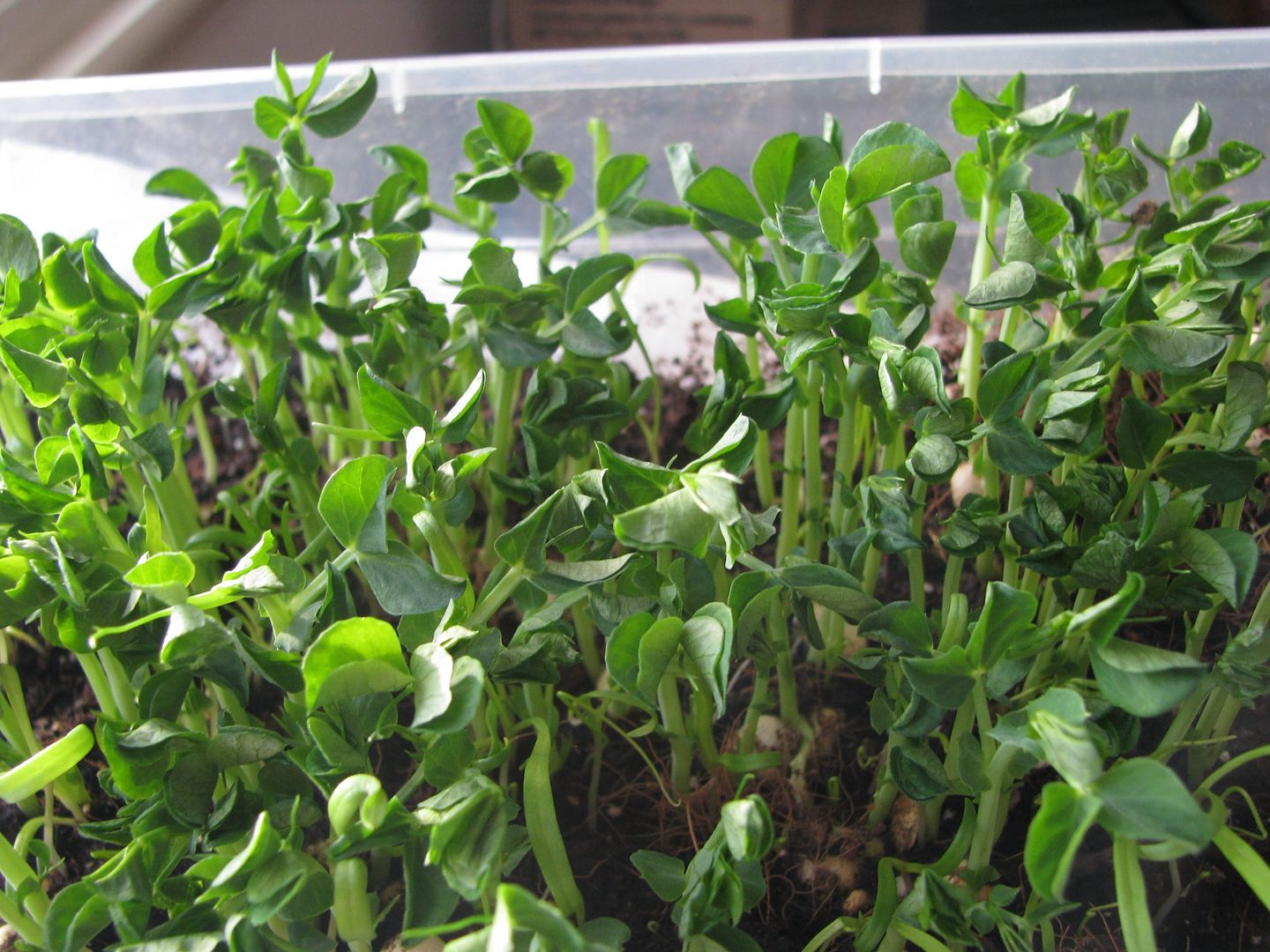 As mentioned in my
Too Many Seeds
post, I started an indoor salad box where I tossed seeds from edible greens to grow a little cut and come again. The peas seem to be very vigorous still so they were the first on the menu: pea shoot omelets. One kid loved it, one kid was suspicious of the colored bits in their egg matrix.
Other things you can shoot this winter:
Allium greens like garlic, onion, green onions
Edible root vegetable tops like beet, turnip, oyster root
Wild roots like chicory, dandelion, burdock.* Grow in darkness if you want a milder tasting shoot. Belgian Endive is a produced by forcing the roots of a cultivated chicory in darkness.
Other vegetables you may have stored with roots such as cabbage, florence fennel and celeriac.
My technique?
I either plant in a light weed free soil mixture or sand that is kept moist. If I want it green, I put it on a sunny windowsill. If it tends to be too bitter to convince my family to eat like dandelions, I force in darkness (though I do manage to get some green dandelion down them too).
* Generally sources mention that burdock greens need to be cooked. I find that scorzonera leaves are better cooked too though they are often mentioned as a salad substitute. My variety is a bit too fuzzy for that.