I have a lot of seeds.
No, really: A. Lot.
Partly because I was moving last year so I couldn't garden as much as usual, partly because I was in collection mode for my new larger digs, partly because I have lots of generous friends, partly because I won't throw out seeds, and mostly because I love gardening.
I can live no longer with so many unsown packages of promise! Thinning has commenced.
Step 1: Really old seed that will probably not pass the
germination test
is being tossed into my new garden compost pile. Maybe some of it will germinate and if so YAY! If I recognize the seedlings, they will add to the garden with no further effort from me.
Step 2: Anything that is marginal for germination and an edible green is going into my indoor salad bed.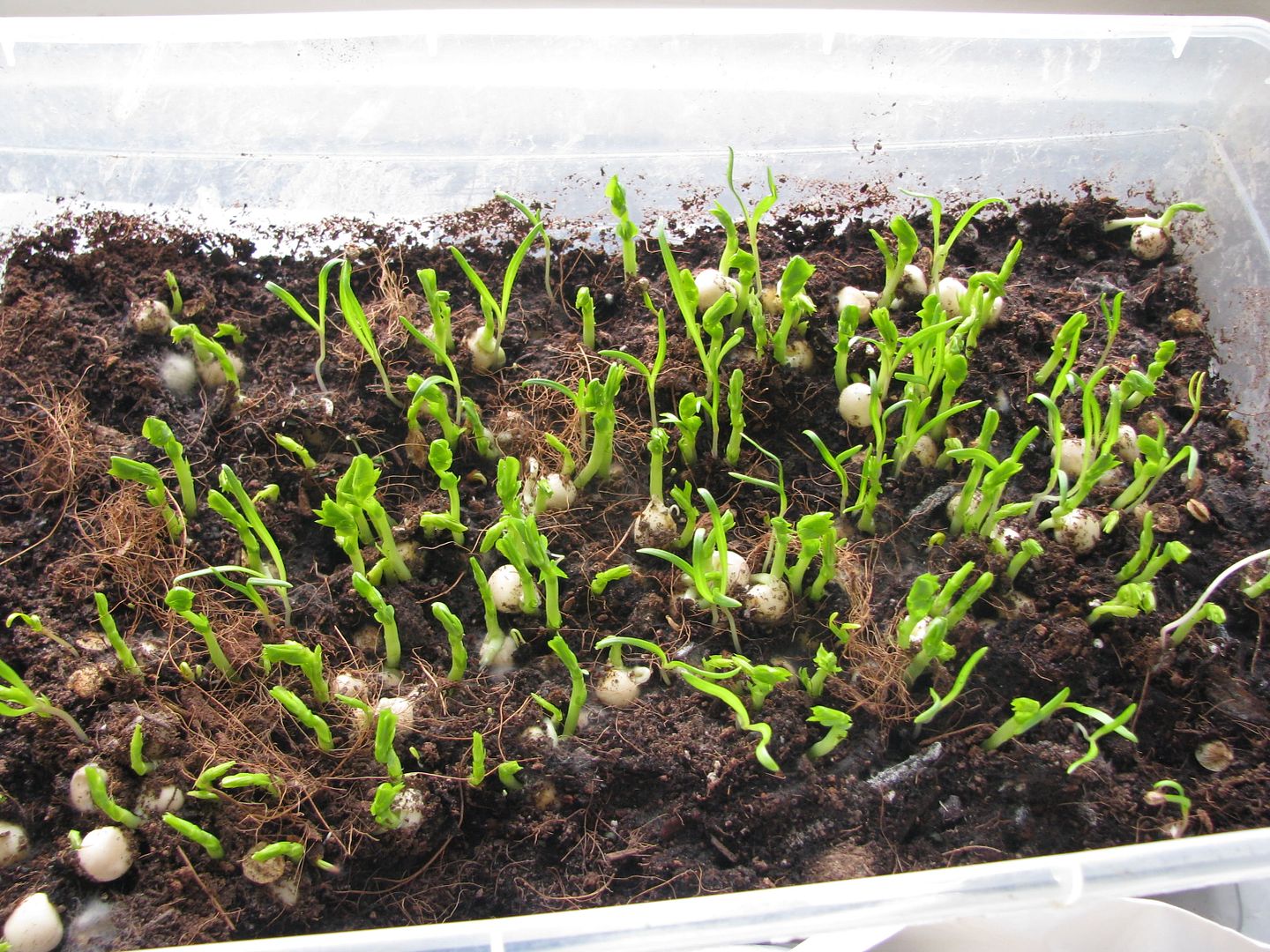 Ancient peas and spinach that might be as old as my youngest child (5) sprouting along with the fitful starts of short lived orach seed.
Step 3: Bags of left over nitrgoen fixers such as lentils, beans and so on (where did these things come from?) and other quick growing bulk plants are going to be sown when appropriate as green maure.
Step 4: Anything that can handle cold stratification (or prefers it) has either been fall sown in the garden or is to be
wintersown
in containers. I have retained some precious seed for more controlled germination but the rest is OUTSIDE.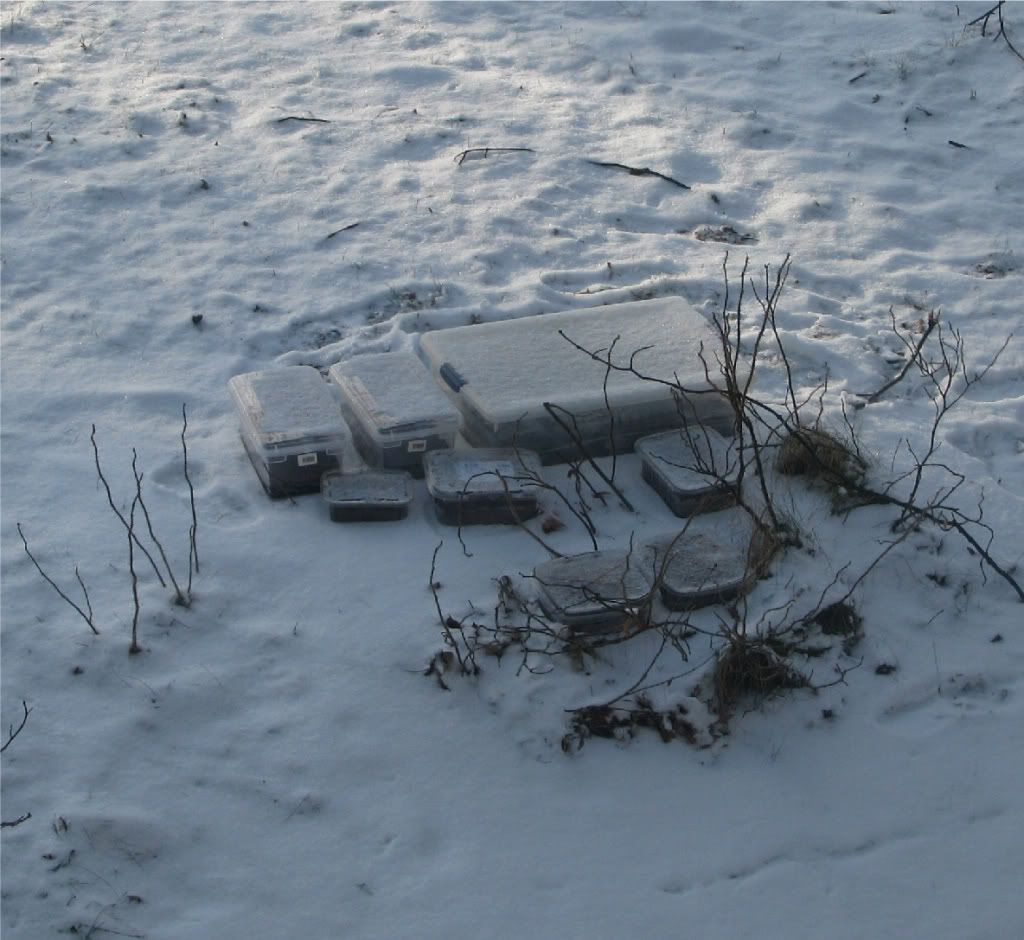 The first set of wintersown containers. These are what I like to call deep wintersown. I have other seeds that I'll start later, sometime in February or March.
Step 5: If I don't want it / have extra and it will probably pass a germination test, it is up for trade. Any remainders will appear on the
Seedy Saturday
trade table or be donated.
Phew done for now. Still too many seeds. Maybe I'll try some weird tomato growing experiments. Can a tomato grow in the shade, on a rock, in a tree, on a boat, with a goat, eating green eggs and ham.
Order will be restored.