Okay, I promise not to say to much but I just don't do wordless well:
My garden growing plastic. Why?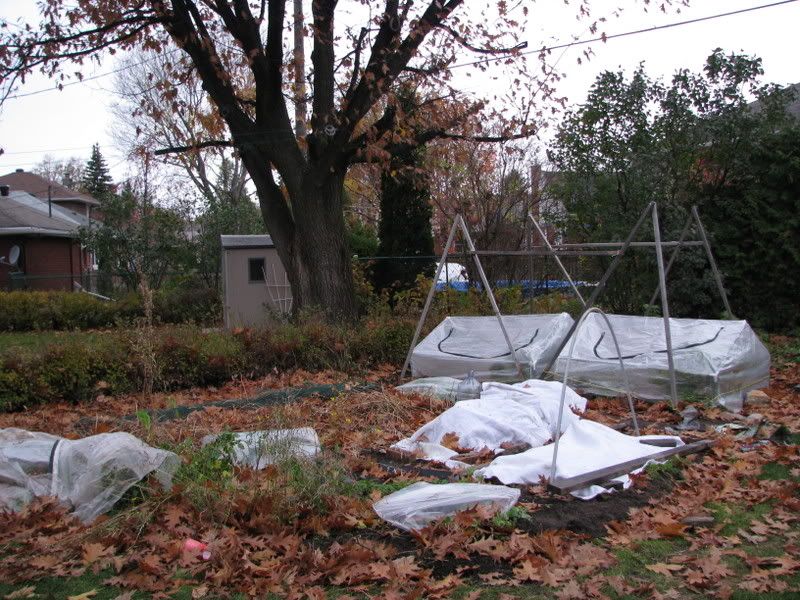 Unseasonably early snowstorm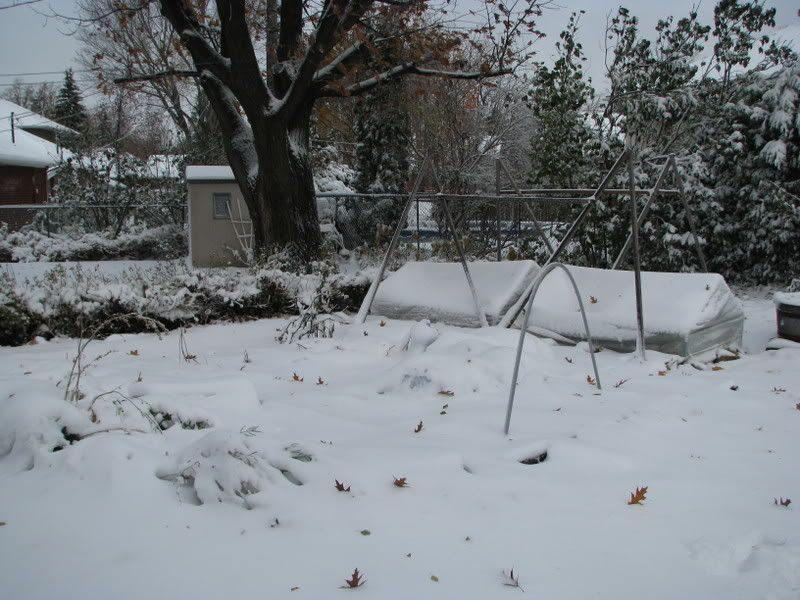 It should melt before the weekend is out (I hope) and then I'll have to play it by ear when to dig up the remaining root crops for cellar storage. I like to leave them in the garden as long as possible. You can see my half constructed polytunnel on the top picture. It will be different from the peaked polytunnel of years gone by but what it will look like not even I know.
***
What's wordless Wednesday. Well it's one of those meme things. You know a joint blog posting idea. I can't recall where it comes from and I don't normally participate because of my general wordiness but I bumped into a blog participating and figured what the heck.