I was going to go out and show you my coldframes today: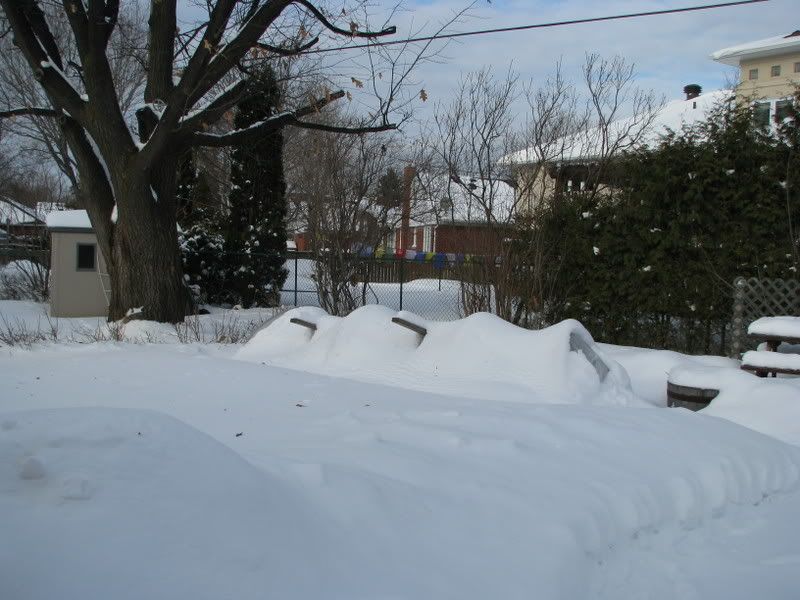 But I figured with the -20 temps that we were going to get shortly that I shouldn't take the insulating blanket off my babies until next week when temps are going to moderate again.
Snow as an Insulator
A gardener friend once told me that the average temperature under a good snow cover was about -5 Degrees Celcius. This intrigued me so I thought we should put it to the test and find out what the experts said. Apparently inside a well built igloo,
the temperature is around 2C
. Snow can help protect plants from the freezing and drying winds of winter and moderate temperatures so that the plants don't go through repeated freeze thaw cycles. I'm not the only one who says so - there are other bloggers like in
This Garden Is Illegal.
Anyhow, don't curse the white stuff except when you're shovelling and then make mazes in your driveway and say your doing it for your kids, dogs or very hardy cats...
OK, I'm bored of this topic now.