Yup, I'd like to announce that on January 19th, 2009, I am harvesting tomatoes.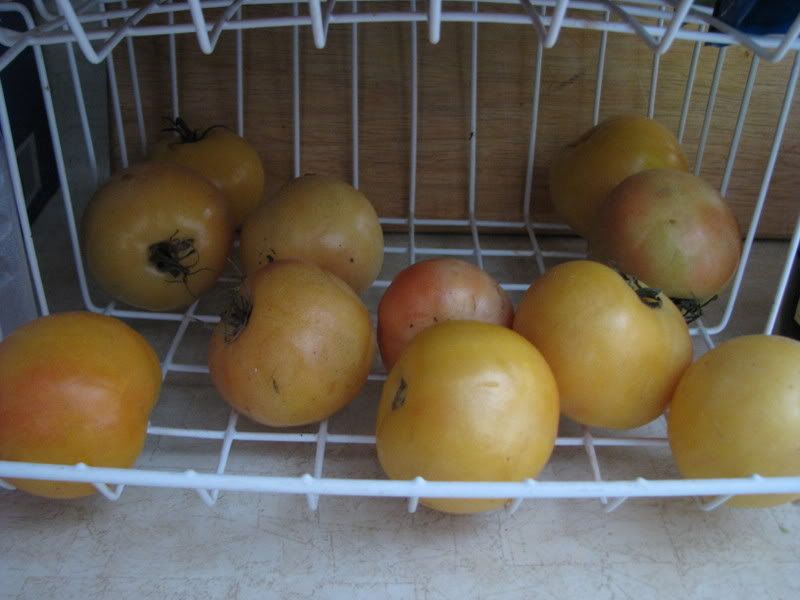 Winter Keeper tomatoes nearly all eaten up.
These are long storage tomatoes by the name of Winter Keeper, a variety that I got from
Mapple Farms
. They have been sitting on this rack since the end of September and have been slowly ripening ever after. Some but only a few have succumbed to rot. Most have stayed blushy gold with a red interior until I eat them. The taste is no where near as sublime as a sun ripened tomato but it is not bad considering they have been riding the shelf for the past 4 months.
Let us harken backward to other end too where I am starting Tiny Tim dwarf tomato because I'm curious how well it will grow on a window sill. I'm also going to be trying Red Robin which is apparently adapted to this sort of growing. Aren't they cute?
Teeny tiny baby tomato with huge pointing finger.