I thought instead of rattling on about the latest garden subject I was heavily googling (right now I'm looking decorative and tasty members of the rumex and chenopodium genus - look up Rhubarb Pie or
Saucy Sorrel
, darn pretty), I thought I'd let you know how my garden was doing.
Mostly, it's buried in snow. The two pepper plants that I am overwintering are doing well with descent leaf coverage as you can see on this 3 year old Fatali despite the low light levels. Now that we've passed through winter solastice, they should start to leaf out even more.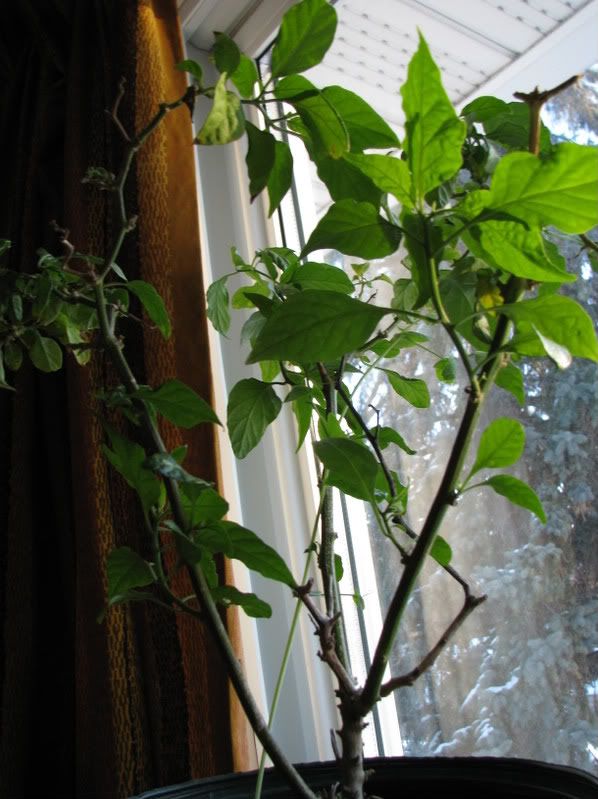 3 year old Fatali Habanero
I've even got ripening fruit on my 3 year old Long Cayenne.
3 year old Long Red Cayenne
It's the time of year that I normally repot these plants.
Overwintering peppers from this
blog
Overwintering peppers from my
old blog Ottawa Hortiphilia
.
Some other guy at
Hot Pepper Seeds
gives you the dirt on overwintering peppers.