The unusually warm weather we've been having is that NSD (No Snow Day) is fast approaching. We'll probably get a few flurries before spring really settles in but tomorrow the forecast is calling for an incredible 15C!
So for harvest monday, I did some taste testing of various spring greens as I made a salad.
Corn salad looking lush in March
The bulk was provided by corn salad - Valerianella - also known as lamb's lettuce and it really is a valuable crop right around lambing time. I did not seed these lovely, crunchy, mild tasting leaves as they are reliable self seeders. They have slowly spread outward from the original spot they were sown to cover a good 8 foot wide radius, just enough for plenty of winter and spring salads. Besides being abundant in spring, they are also available in the coldframe all year - yes, you read me right.
To this mild backdrop, I added flavour.
Egyptian onion did not disappoint, providing succulent onion tasting hollow spears. Bloody dock was crisp and slightly sour as expected from a member of the Rumex genus. Sorrel was lemony and chicory was mildly but pleasantly bitter. Horseradish shoots, as always, were an interesting addition with their pleasantly pungent, slippery flavour. And there was a mound of parsley from overwintered plants, tasting just as it should.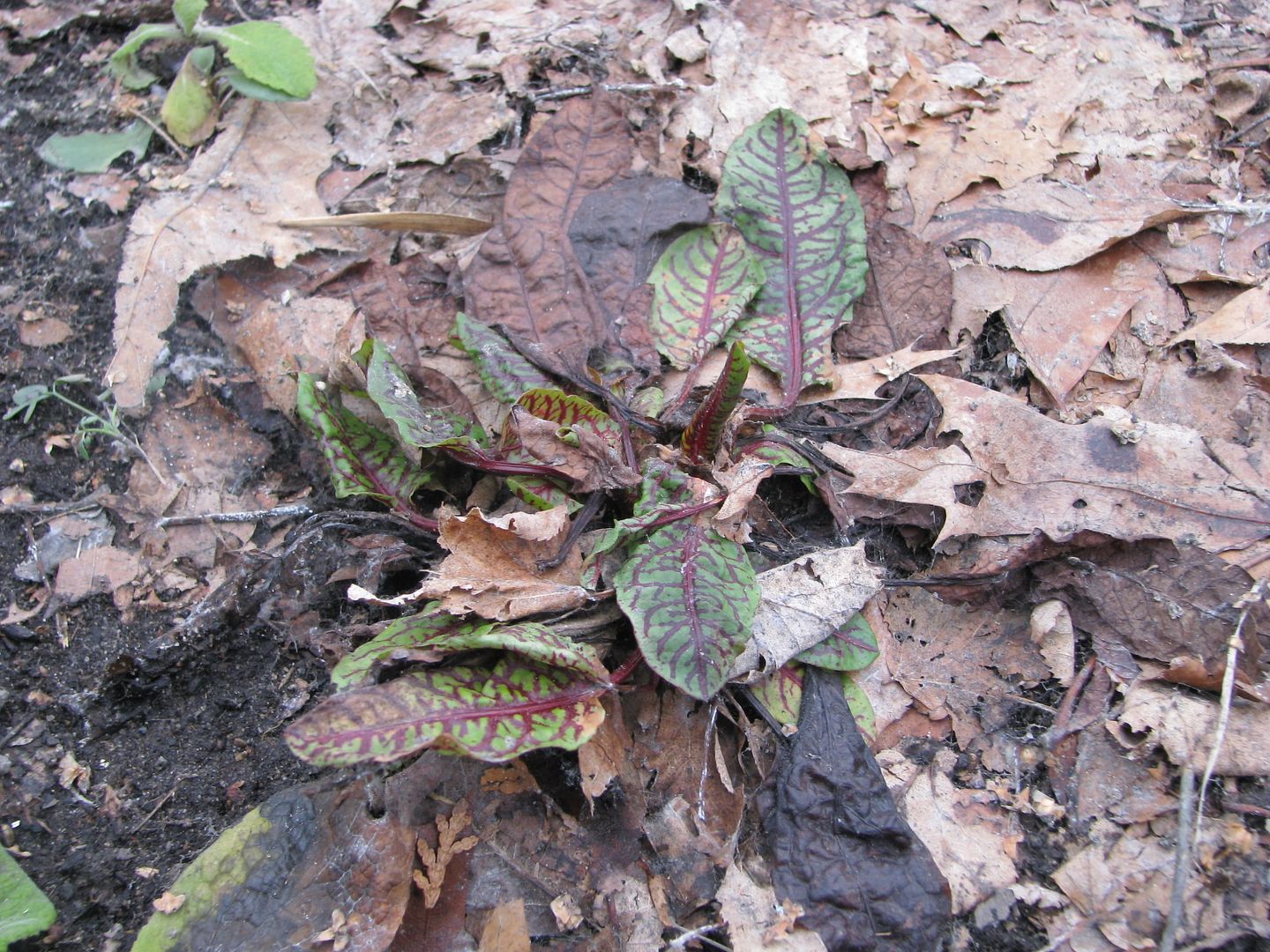 Bloody dock opening its decorative red veined leaves.
Surprises in great tastes for spring shoots were Red Valerian - Centranthus ruber - which had an excellent mild, sweet crunchy flavour like the best lettuce and English Daisy - Bellis perennis - whose leaves were almost peppery like arugula. Funnily enough,
Plants for a Future
had different impressions of the quality of these greens. Maybe it is in the amount of frost they received.
In my so-so category included salad burnet - Sanguisorba minor - whose reputed cucumber taste is always lost on me though I did pick up something vaguely gasoline like. Scorzonera has a nice nutty taste but it is hard to appreciate because the leaves are hairy. Also, Mallow - Malva moschata - is a bit too fiborous for fresh eating in my opinion. I prefer the seedpods.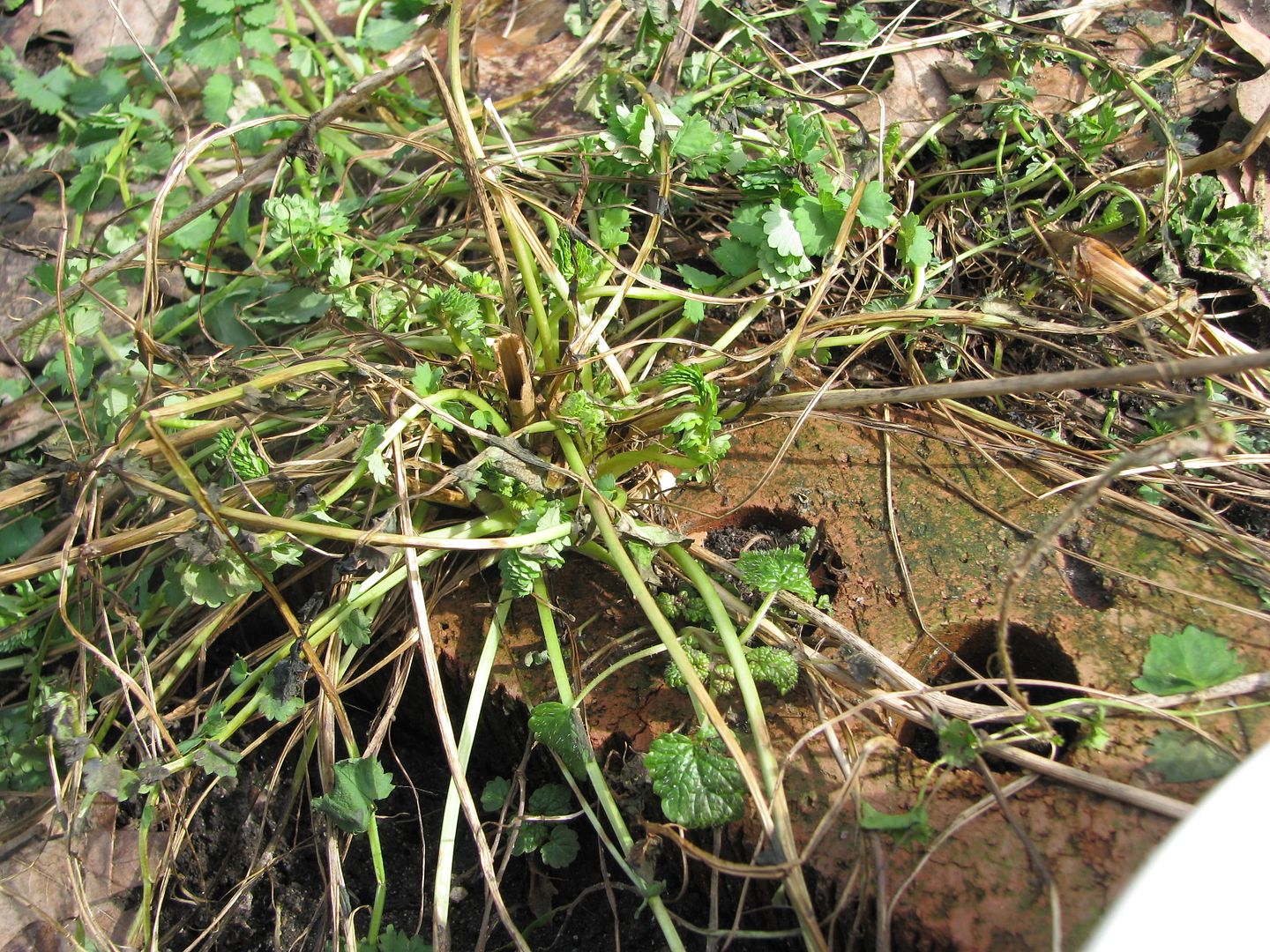 Salad burnet takes over the brick.
Plants that I did not swallow included yarrow - Achillea millefolium. It had a prickly unpleasant texture which made me spit it out. I think I'll leave it to medicinal uses. Also, creeping sedum was too acrid. I do like Sedum telephium whose succulent leaves were excellent when I had them on a wild weed walk while they were growing under deciduous leaf cover.
That's all for today but enough to full my salad bowl. Lots more plants to nibble on in future days. Welcome back spring, early though it may be!
First flower of spring - winter aconite. I also have a viola almost in full bloom - crazy!