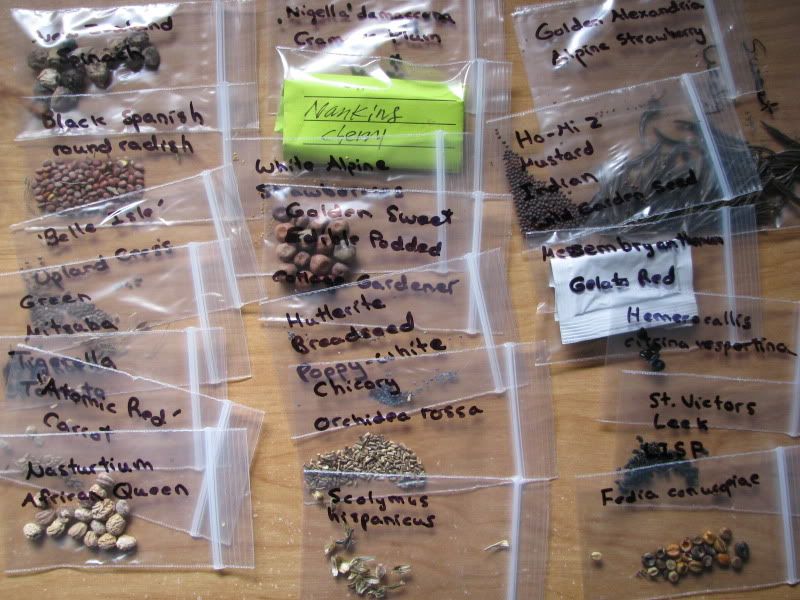 The last mailout of seeds ready to stuff into envelopes.
I'm happy to report that at the end our fiscal year, the completely FREE seed giveaway was a great success. I had people requesting seed from all over Canada and the US. As part of larger seed trading / giveaway networks, including the
International Seed Network
hosted by Bifucated Carrot, I had the priveledge of sending seeds cross the Atlantic as well.
Most of my extra seed is gone but I did keep a bit aside for the last event that is this weekend.
REMINDER
Seedy Saturday Ottawa
March 6, 2010
Fun, food, seed traders, vendors and more!
SEE YOU THERE!
Also, I hear Perth is having their first annual Seedy Sunday on March 7 so you could make a weekend out of it.