I should have had some other news at this time of the year. Last summer, we found out that we were expecting a new addition to the family. Unfortunately, we lost our son midway through pregnancy. This loss changed our life's direction, and now we are planning to move to a new, rural location. I know that I don't normally write about my personal life beyond gardening on this blog and I debated whether or not I was going to until I pressed Publish Post but at the same time I want to share the news of our boy's existence. Though we will never know his favourite colour, what his voice sounded like or what he would be when he grew up, we know we loved him and felt pain for his passing.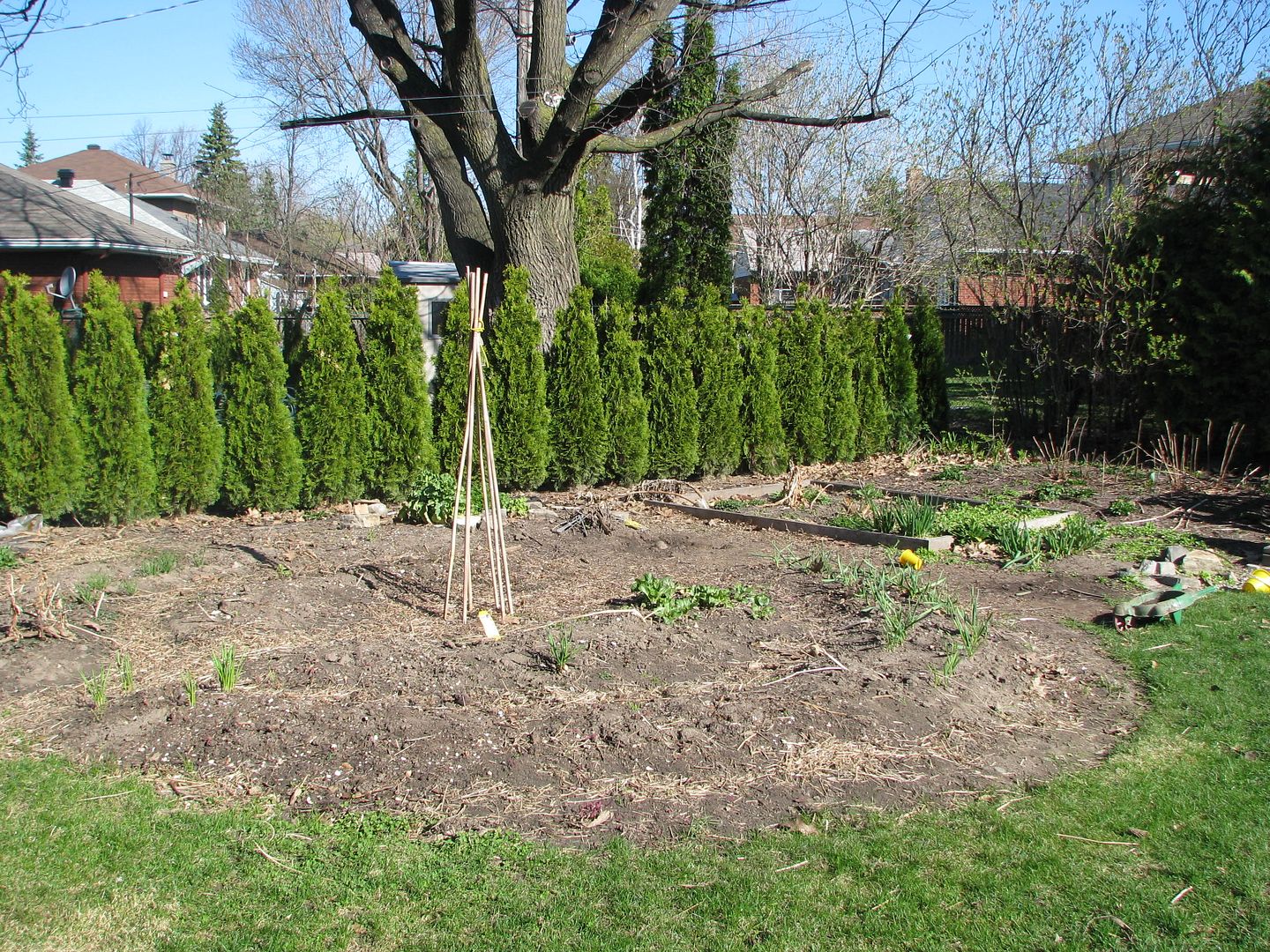 My beautiful bit of dirt that gave my family years of delicious food.
On a less serious note, selling this urban oasis, means I had to remove my back veggie patch. This is the one where I put in most of my annual crops though at the time shovel hit dirt, it was already filled with volunteer kale, mustard, some florence fennel coming up and lettuce. The garlic, potato onions and shallots were all growing strong too. I am not sure how much they will like being transplanted but I figured why waste them? Maybe the new owners will appreciate a fresh garden harvest.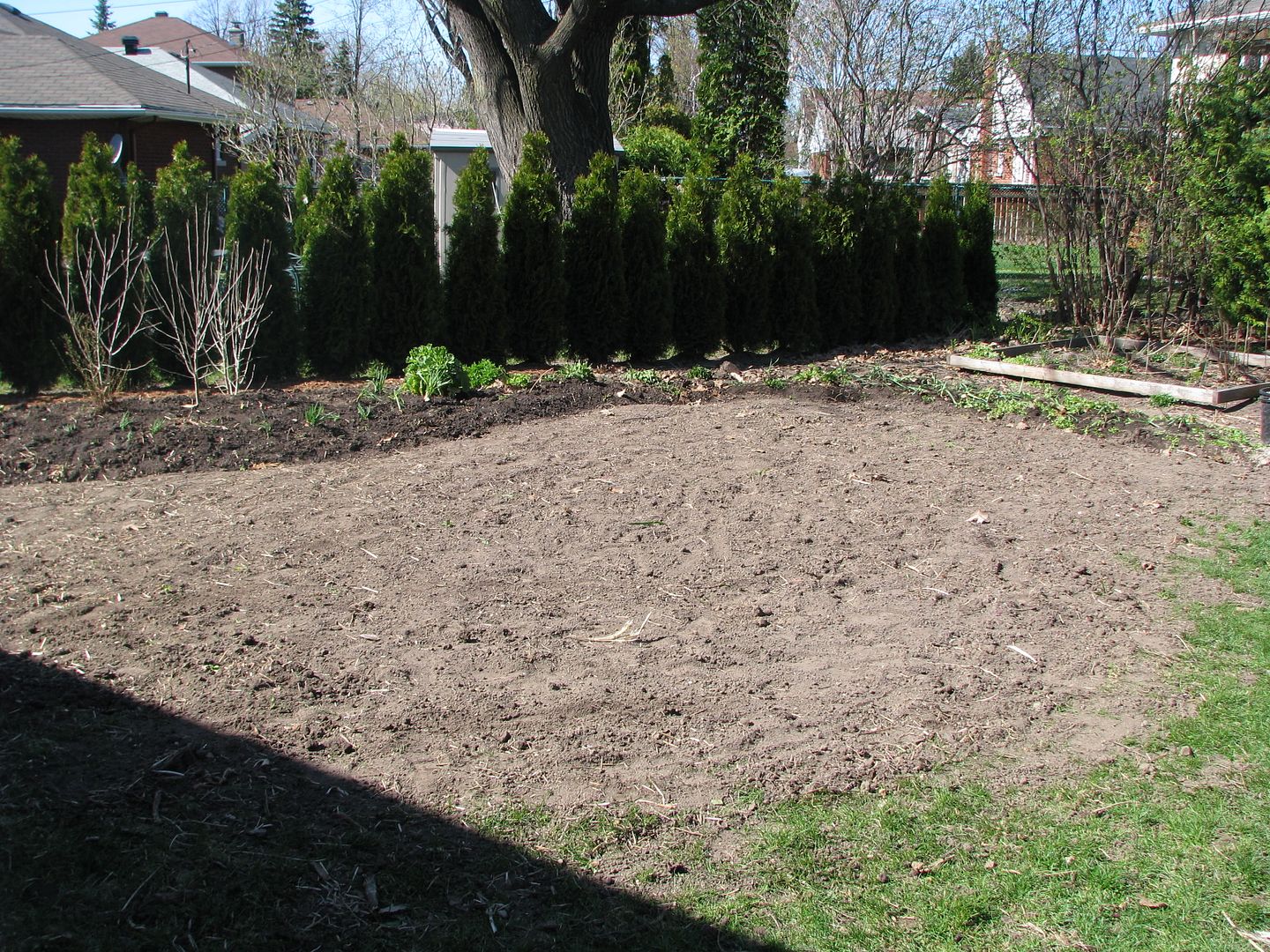 This is what I did to it. Flattened out the circular beds, added some shrubs that were crammed into another bit of the garden and surrounded them by various edibles that were in the veggie garden. I'm waiting for seeds from some and food from others. Who knows when I'll move. Besides, it greens the new garden bed up. Now our lawn has doubled in size.
You may be thinking "I would love to buy a house with a big, nice veggie patch. You should have left it." I tried that argument with the realtor but given our very, very big garden in the front yard with lots of edible landscaping and the quite large garden on the other side of the veggie patch and the two sizeable gardens beside the house, she said that perhaps what might be more attractive to a potential buyer was lawn, or as I like to call it green concrete. Pouring seed will commence just before the rains expected tomorrow.