Flowering Food showcases the beauty of edible plants but not all of these are flashy flowers. Yesterday between the nodding yellow heads of daffodil, the darkening lipstick shades of tulips and the breaking buds of fruit trees, were the ribes and honeyberry plants with their delicate subtle beauty.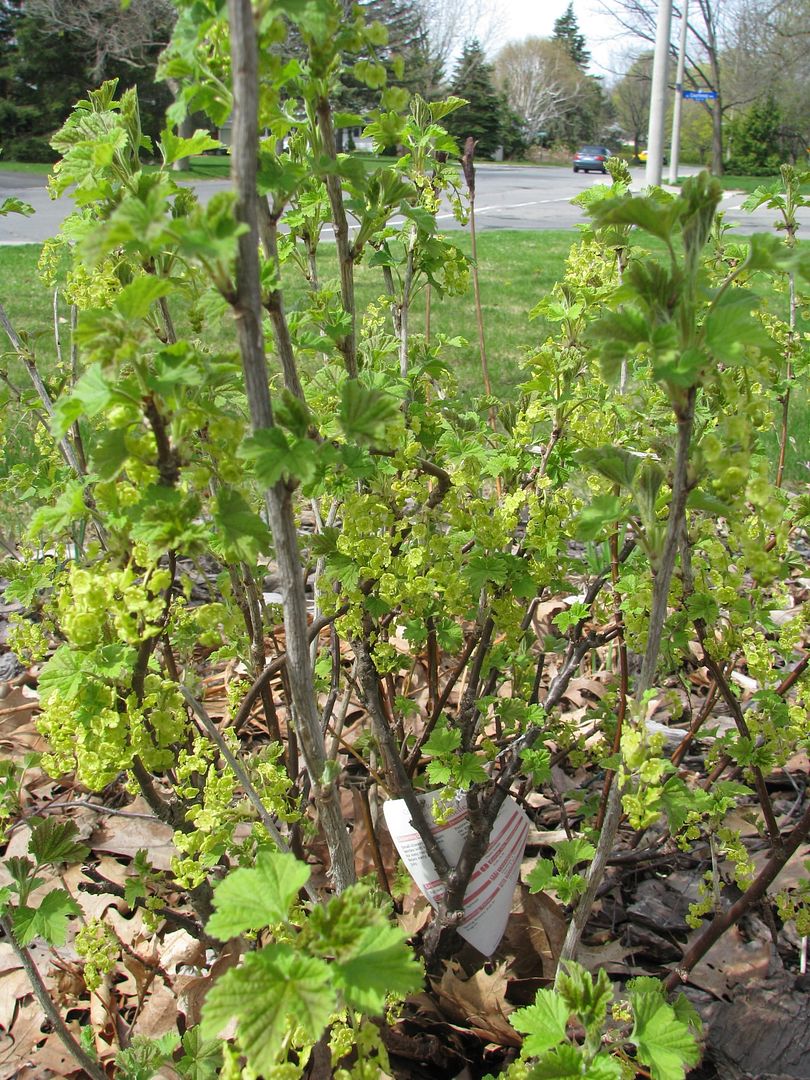 Red currant covered in racemes of green flowers.
Ribes flowers are the kind that make you stop and search. They help you change scale and see the little things. These are not drive by wow flowers but I always try and include treasures like these that you can only find when you visit the garden up close.
Gooseberry singular flowered goodness.
This was the first year I have grown the Josta berry - a cross between a gooseberry and a black currant - so their flowers were a pleasant surprise.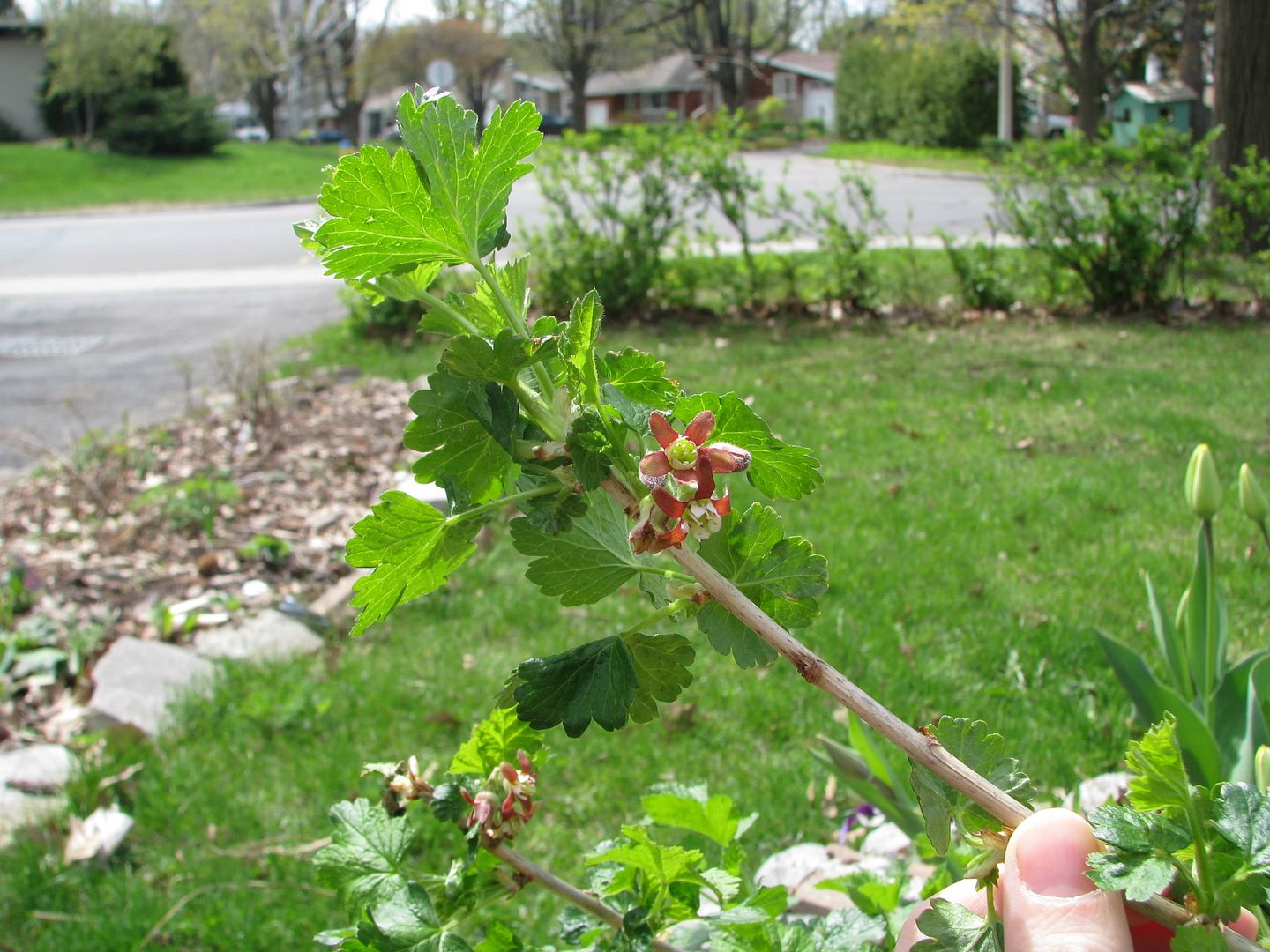 Josta berry's unusual brown flowers.
I remember the first couple times that I had searched for information on edible Lonica plants, I was put off by them being described as poor flavour, not well yielding, not worth the effort, not attractive enough so I was nothing but thrilled to discover that they were very hardy, could be quite productive and were tasty. Best of all, they are among the first berry plants to give a harvest.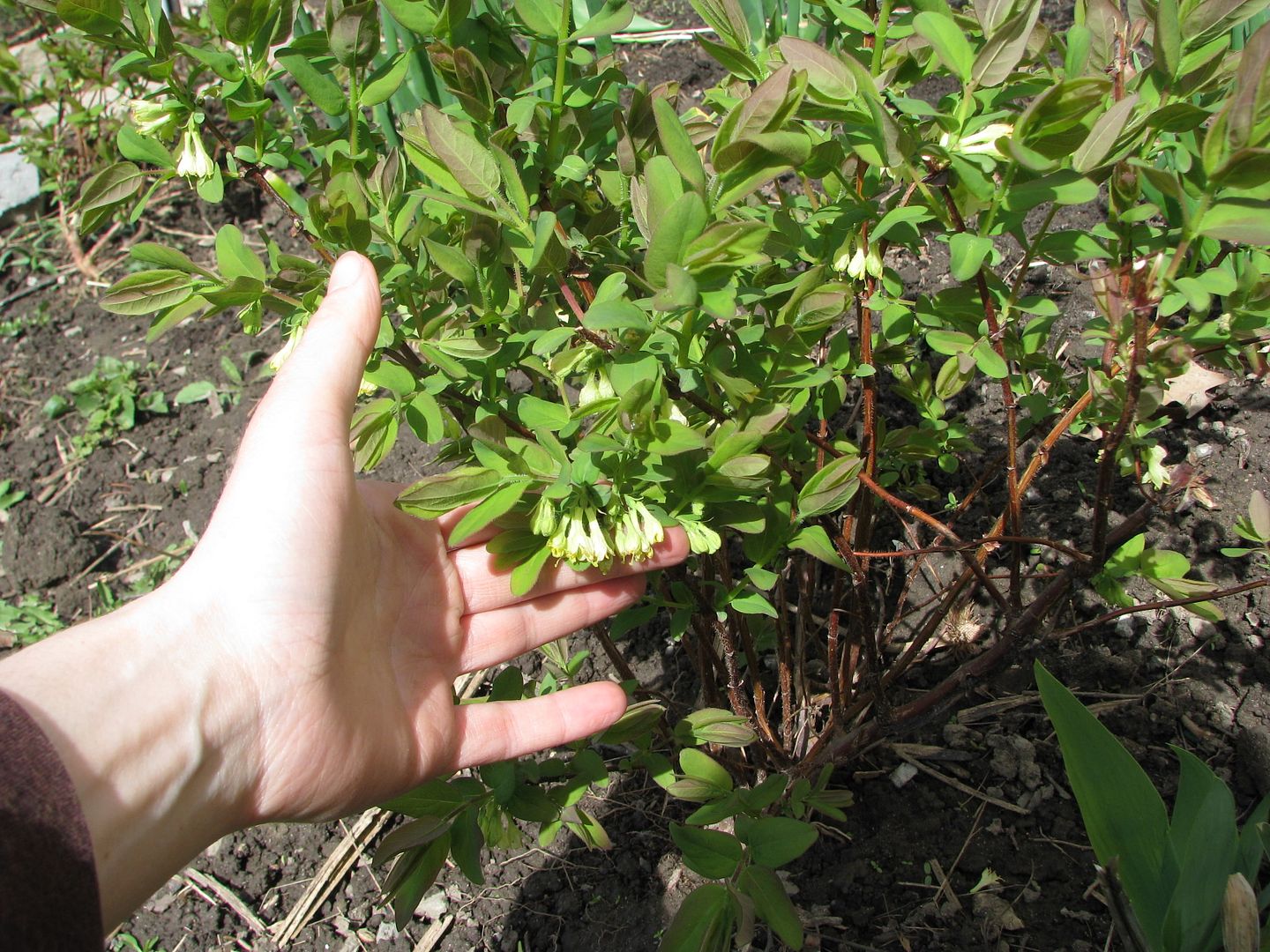 Honeyberry - Part of the honeysuckle family that produces edible blue berries very early in the season.
***
Article on Honeyberry / Haskap from
DNA gardens
Lots and lots of Ribes from
Plants for a Future
- I love this site but you have to double check the information. This page gives a list of some of the many species out there. Look for the tasty, locals for a good fit for your garden.
I pledge to live with the Earth, not merely on it.