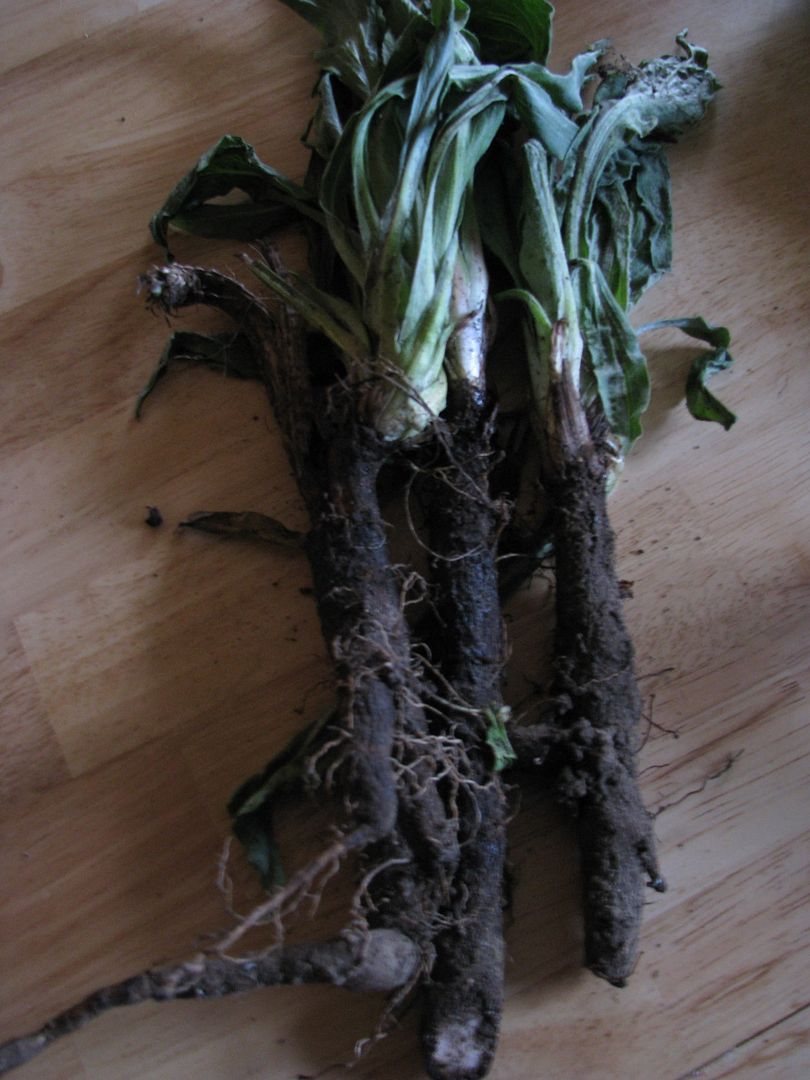 This is the variety Belstar, from Europe though there are North American suppliers.
As I had to remove some scorzonera roots when I took out the back vegetable garden patch, I thought I'd finally get around to trying them and I was not disappointed. These were three year old roots and they had no hint of bitterness, were not fiborous or woody. The flavour was delicate and sweet, not overwhelming though I peeled them this time. Next time (when I find my veggie brush), I will eat them with the skins on. One word of caution, if you don't wear gloves and peel the roots, your hands will be temporarily stained orange. It goes away after a couple days...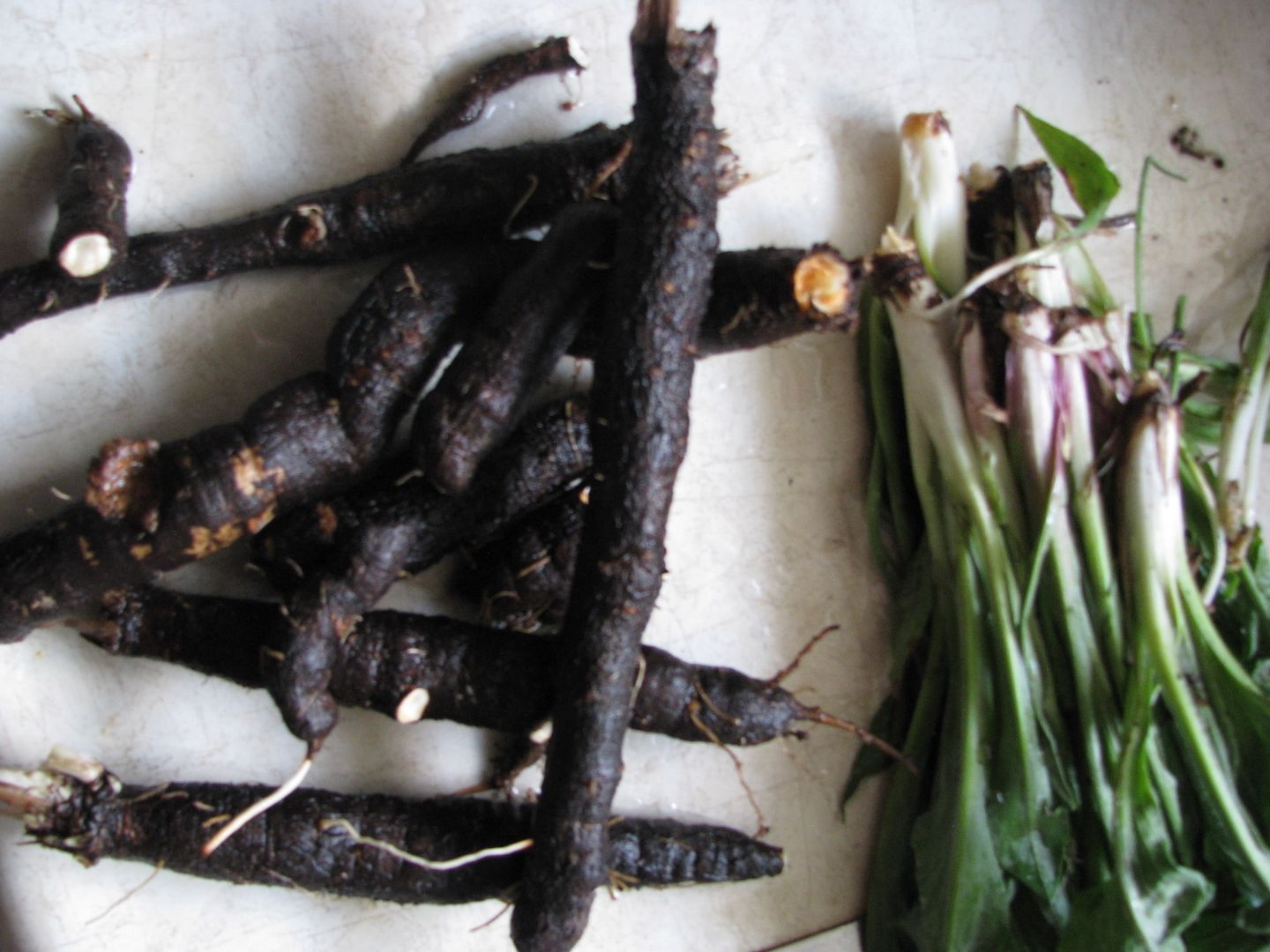 A whole meal in one plant. The roots and shoots were cooked separately.
I had been harvesting the leaves which are commonly referred to as a delicious lettuce substitute. I find them a bit hairy raw but sauteed with leeks and sprinkled with red wine vinegar, they were excellent.
It looked as if you might be able to make crown cuttings and replant part of the root. Further experimentation needed!